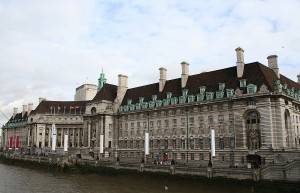 Photo of the London Aquarium
The Sea Life London Aquarium is home to a large collection of marine life. Located in Lambeth, the aquarium also includes a glass tunnel which visitors can walk through to get as close as possible to sharks and other sea creatures. The Sea Life London Aquarium is a great place for both adults and children to enjoy while in London.
If you're keen on sea life and want to fully enjoy the aquarium, consider renting an apartment in Lambeth. For instance, this one bedroom vacation rental in Lambeth (LN-268) is close to the London Aquarium and is also just a few minutes by foot to the London Eye and the Imperial War Museum.
Related apartment rental posts from New York Habitat: