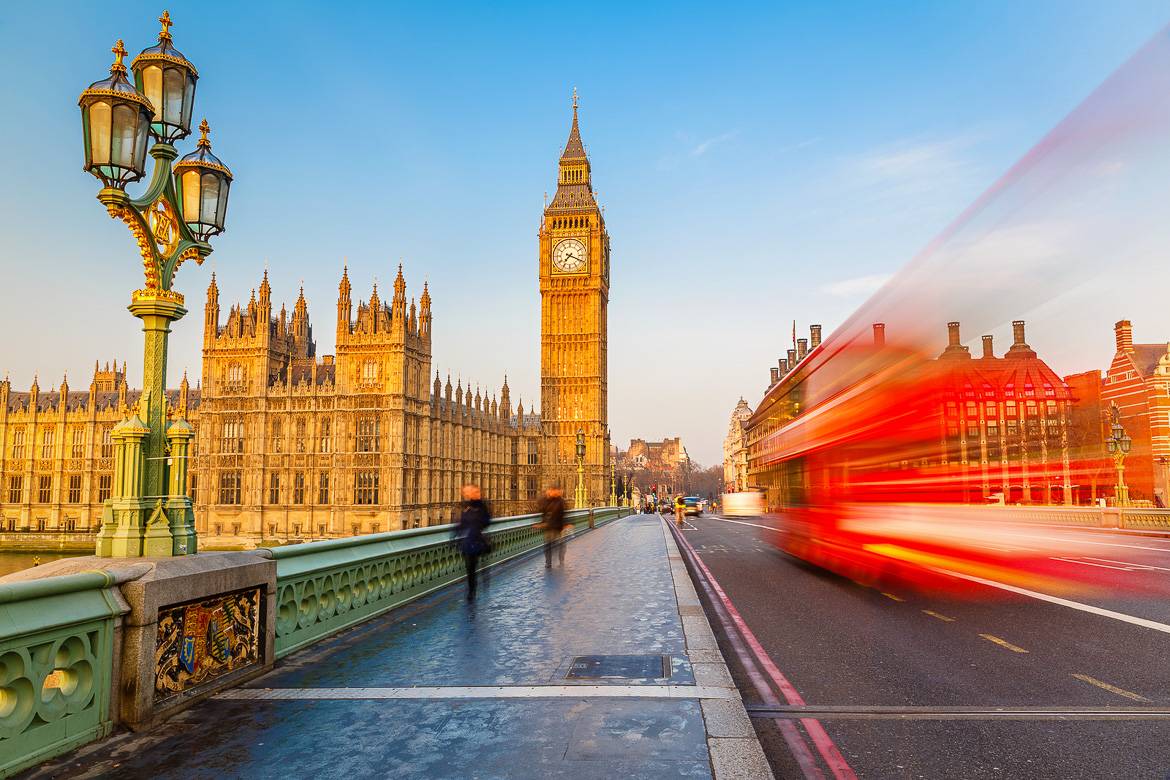 The exciting cityscape of London.
1. Museum Donations
In London, most museums are free with a request for donation. In the excitement of learning something is free it's easy to walk right past the lobby to the exhibits. However, stopping to make a donation is expected – and appreciated! It's considered impolite to deny the museum a donation, and rightly so. Cultural institutions such as these require large sums of money to remain open to the public, and they can only do so with the money given to them by grateful visitors. The easy accessibility of museums to people of all classes is crucial for the betterment of society. If you have a spare pound in your pocket (that's the British currency!), consider giving it to the educational space that allows you such a magical experience. Of course, in the same regard, visitors who do not have money should feel free to explore the museum grounds free of charge. If this is the case for you, consider making a small donation on your next visit! For more fun things to do on a budget, read our blog on the Top 10 Free Things to See and Do in London.
2. Tipping in London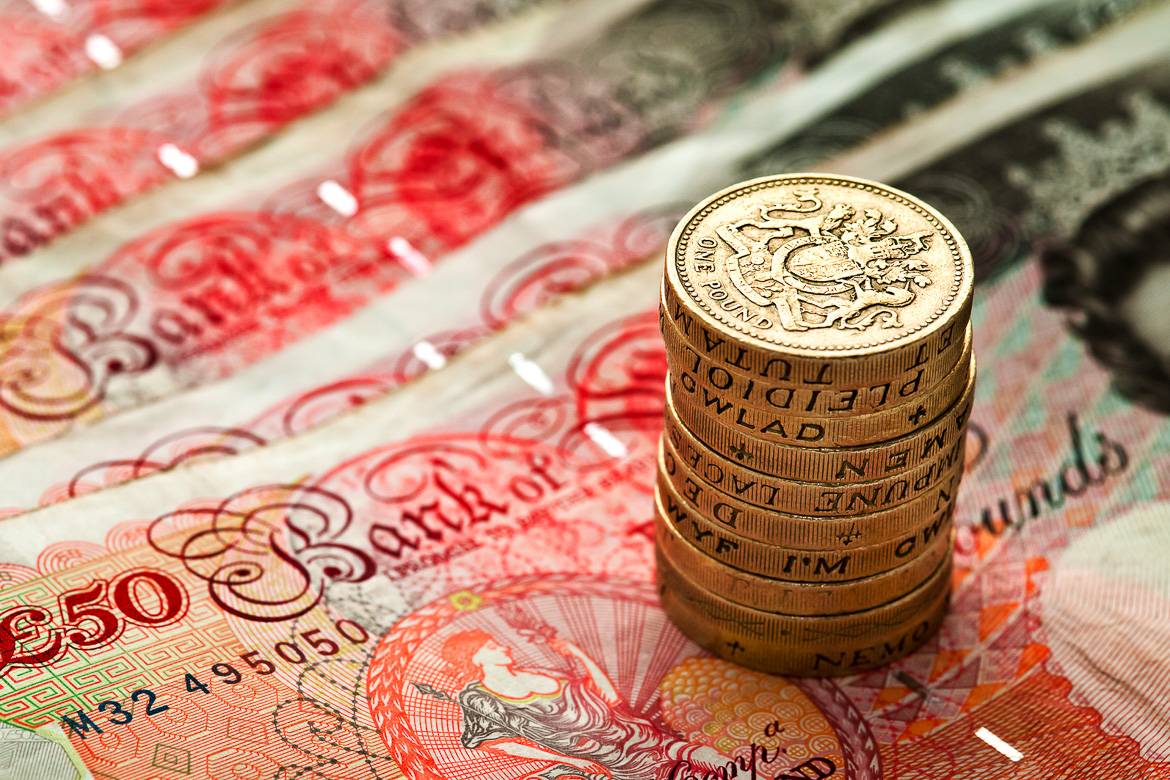 British currency using pounds and pence.
Tipping can be confusing in foreign countries, as the "norm" differs from place to place. Let us give you the scoop of when and where to tip in London so as not to offend your servers! In restaurants, it is customary to leave a tip of 10%-15% of the bill to your waiter. This is only if there is not a service charge added to the bill already – always check to find out! Servers work hard to accommodate you, and their compensation is made largely in tips. If you are pleased with your service, consider being generous. Cabs also get tipped 10%-15%. In pubs and bars, it is not customary to tip!
3. Electronics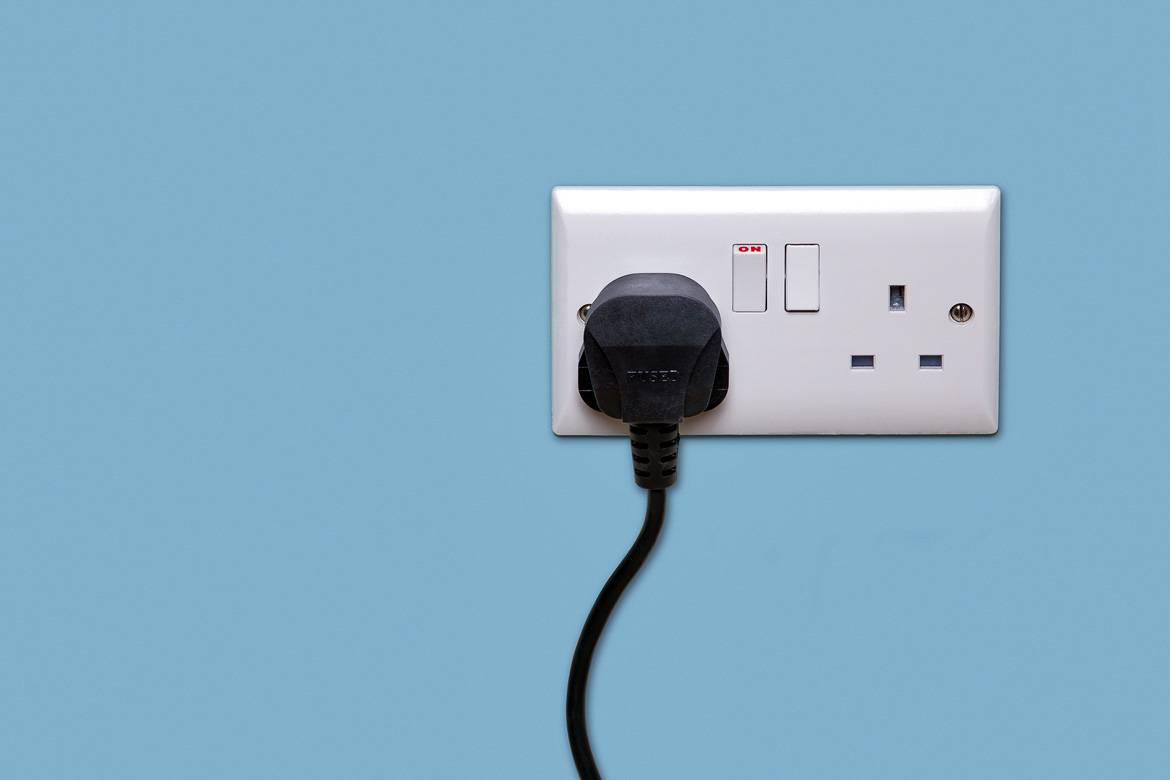 Britain's three-pin plug in a wall socket.
Standard voltage in London is 220V, differing from the standard voltage in America of 120V. If you are from the U.S. your electronic devices likely will not fit into the sockets provided in London facilities. However, it's a problem that is easy to fix! You will need to buy an adaptor fitted for your device from stores such airport shops, and if your electronics have a voltage lower than 220V, you must prevent over-heating with a converter. Additionally, London wall sockets use a switch to control the power supply. Remember to turn it off when you are done using it.
4. Tips For Using Public Transportation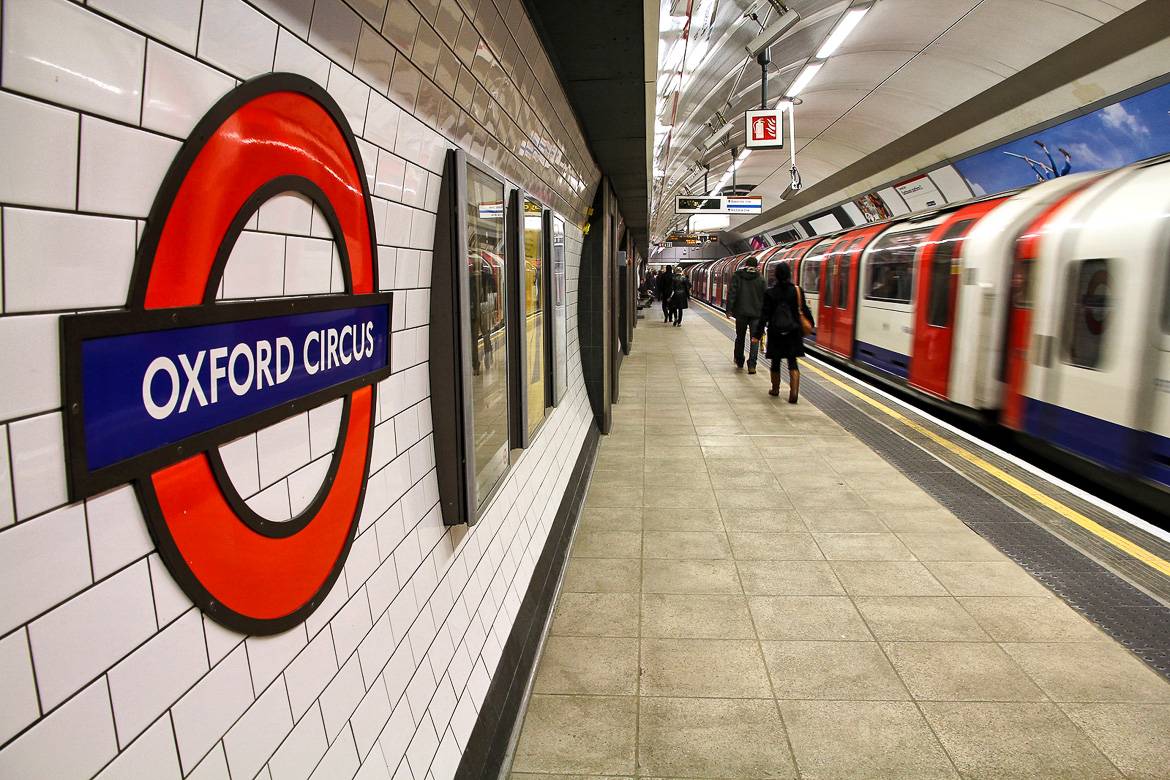 Oxford Circus tube station.
Just like in any other large city, London has a set of unwritten rules for etiquette on the tube. These include always standing on the right on escalators to let others pass on your left (it's crowded out there and locals are rushing to work!), and "minding the gap" between the tube and platform – so nobody gets hurt!
The tube system in London is the oldest in the world, and corridors are small. Be sure to walk quickly, mind others, and don't make sudden stops in your track! Lastly, it's important to know the difference between train systems so travel around the city is quick and easy.
There are three types of trains you can board throughout London. One is the DLR short for "Docklands Light Rail". The DLR only serves the Docklands area from the East End to Lewisham and runs mostly overground. It is fully controlled by computers – that means no driver! There is also the Tube or Underground, the most well-known mode of public transportation serving most of Greater London. It is driven by a conductor underground. The third most common train is the Overground which, like its name suggests, runs above ground. It serves most of Greater London. All of these methods accept Oystercards, a refillable electronic ticket.
5. Taxi Etiquette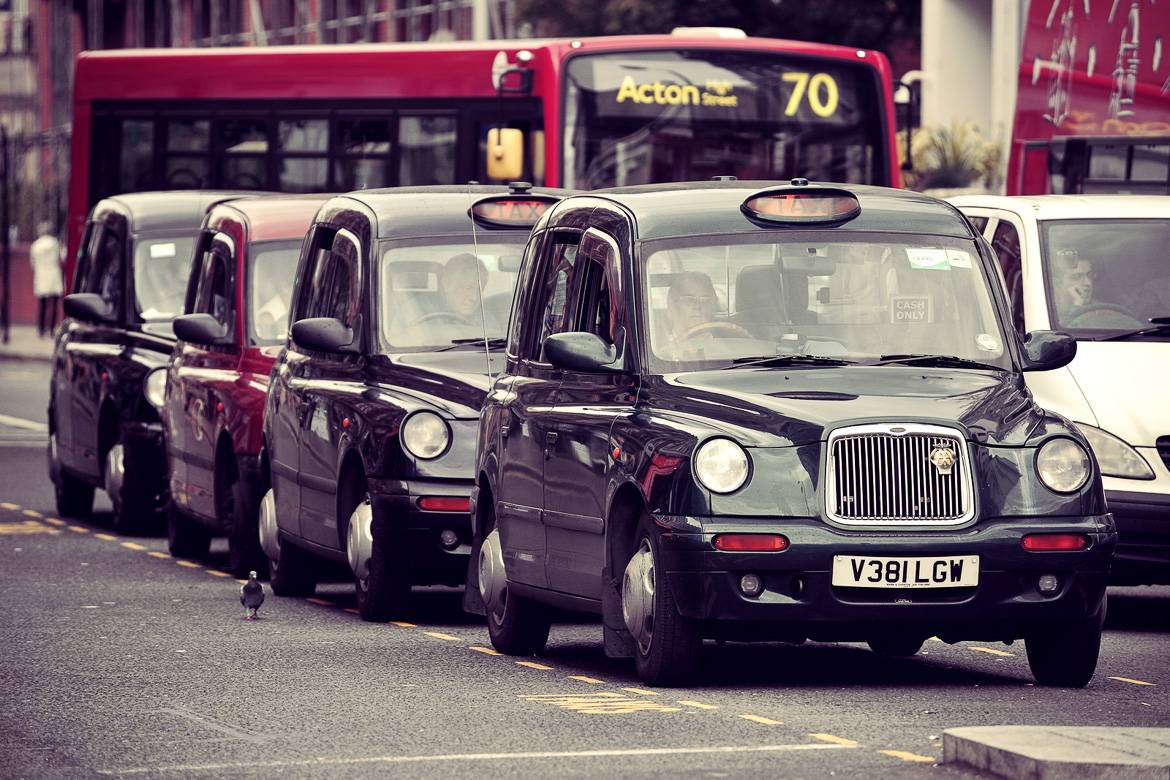 Black cabs in London.
Cabs and taxis are a great, convenient way to travel the city so long as you do it safely. Make sure all cabs you enter are registered and licensed. Getting into an unbooked minicab is dangerous and illegal! Instead, use London's famous black cabs or a call a reputable minicab service. To find an available car for hire on the street, look for an illuminated yellow TAXI sign on the front of black cabs and remember cars in the UK drive on the left side of the road. In these cabs, fares are metered and start at a minimum of £2.40. Most of these accept a payment of credit card, debit card or cash –but always check with the driver first! A tip of your choosing is expected and appreciated after the ride.
6. Vacation Rental Etiquette
Always remember that the owner of your vacation rental trusts you with his or her own property. Treat it with respect! Be sure to clean up after yourself and obey all of the rules of the building.
Of equal importance is treating your temporary neighbors as if they were permanent. Courtesy is key – be sure to keep your noise down at night, play music or television at a reasonable volume and keep communal facilities (e.g. laundry rooms) tidy. Though you may only be staying for a week, remember this is the permanent home of your neighbors, and they most likely have to be up for work tomorrow! If you haven't yet found the perfect place for your London vacation, search through our London Vacation Rentals. Travelers staying for one month or longer may want to visit our listing of Furnished Apartment Rentals.
7. Tax Free Shopping
Most goods and services in London except books, basic foods and children's clothing impose a value-added tax or VAT. However, it is possible for foreigners visiting the city to collect a refund on these purchases. To be eligible, shoppers must have spent less than one year in total (365 days) in the UK for up to two years prior to the purchase, and must be departing the UK within three months. We suggest shoppers ask for a refund form (VAT 407) upon stepping up to the register of any store. Once you've filled out the form and handed it back to the shop worker, it will take about 8-10 weeks for the refund to be returned to you. Sound like a good deal? You may want to find the best place to shop with help from our blog Top 5 Shopping Spots in London. Please note that not all stores participate in VAT and many have specific minimum purchase requirements.
8. Floor Numbers in the UK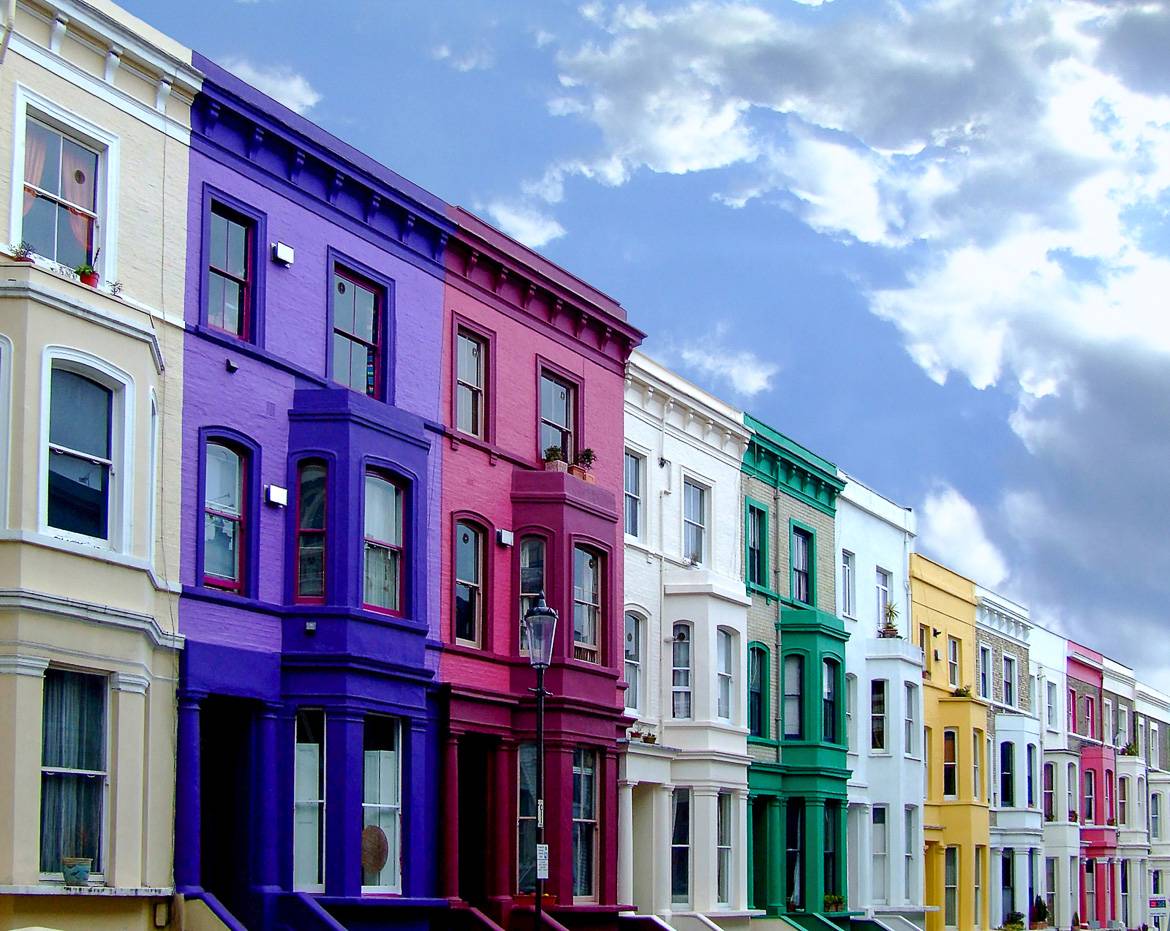 London townhouses with multiple floors.
Floor numbering in London can be confusing to visitors from outside of Europe, especially since it differs from American floor numbers. Keep in mind that London buildings use the term "ground floor" to describe what people in the U.S. would call the first floor. In London, the first floor is one story up. Therefore, the first floor in London is equivalent to the second floor in the U.S., and so on. Additionally, Londoners use the phrase "lower ground" to describe the basement. In this way, the lower ground level is underground. However, lower ground floor flats are not exactly cellars – they often have windows looking towards the front and towards the terrace/garden areas in the back.
9. Exploring off-the-beaten-tracks in the city
With our apartment rentals in London, tenants will get a taste of living like a local – so why not explore like one? London is a large city with a lot to see, and not everything is in the city center. Though there are the obvious must-see attractions for first time visitors such as Buckingham Palace and Westminster Abbey, there are also a ton of gorgeous buildings, parks and authentic small shops to discover! We suggest checking out Windsor Castle in Berkshire, the largest and oldest still-used castle in the world. Also swing by Hampton Court in the London Borough of Richmond upon Thames, one of just two still-standing palaces owned by King Henry VIII. Ocean lovers should ride the train to Greenwich Maritime in Greenwich, London — the largest maritime museum in the world!
10. Asking for Directions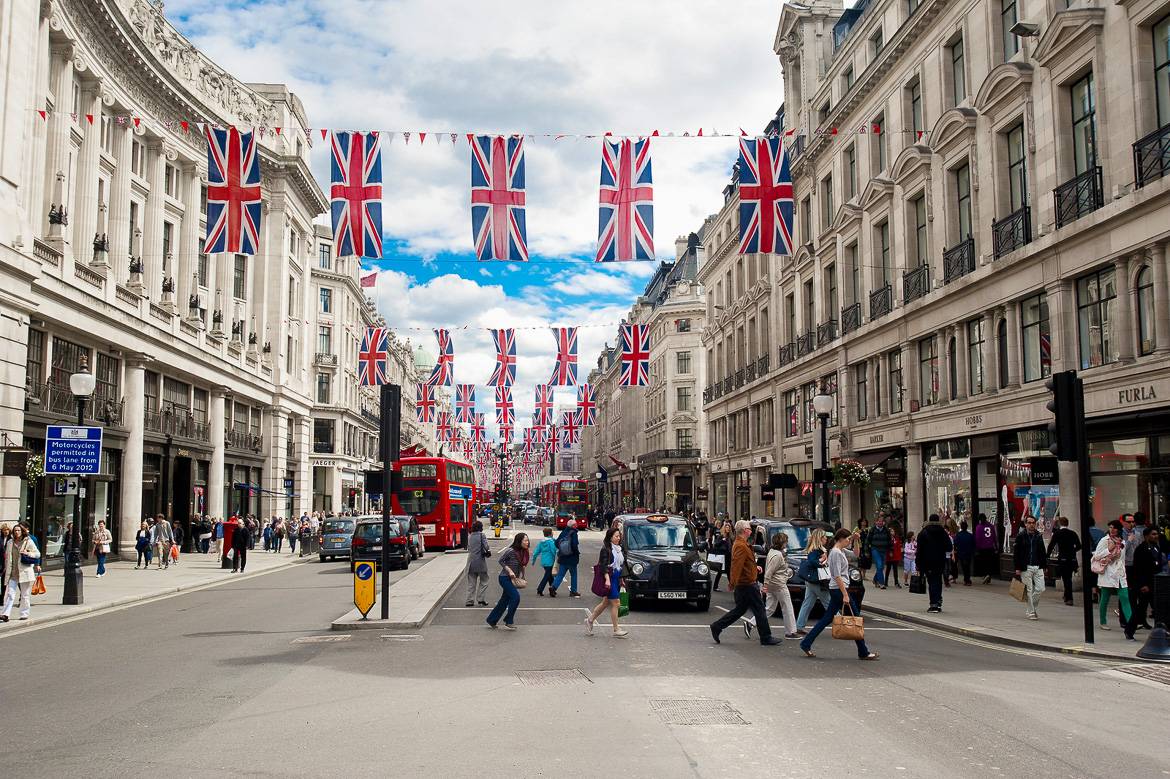 The crowded London streets.
Don't be afraid to ask for help when you need it. Though most Londoners are kind and helpful, calling upon a taxi driver for directions will probably yield the best results. This is because these drivers have all passed a vigorous exam focused on the ins and outs of London streets, and are well-trained in this field. Not to mention, they criss-cross the city all day long! Visitors may also want to watch our video tours of the different London neighborhoods, such as this London Video Tour of Southwark. We hope it will help you become familiar with the area, and maximize your time spent exploring!
Do you have an etiquette tip to add to the list? Let us know!
Related apartment rental posts from New York Habitat: