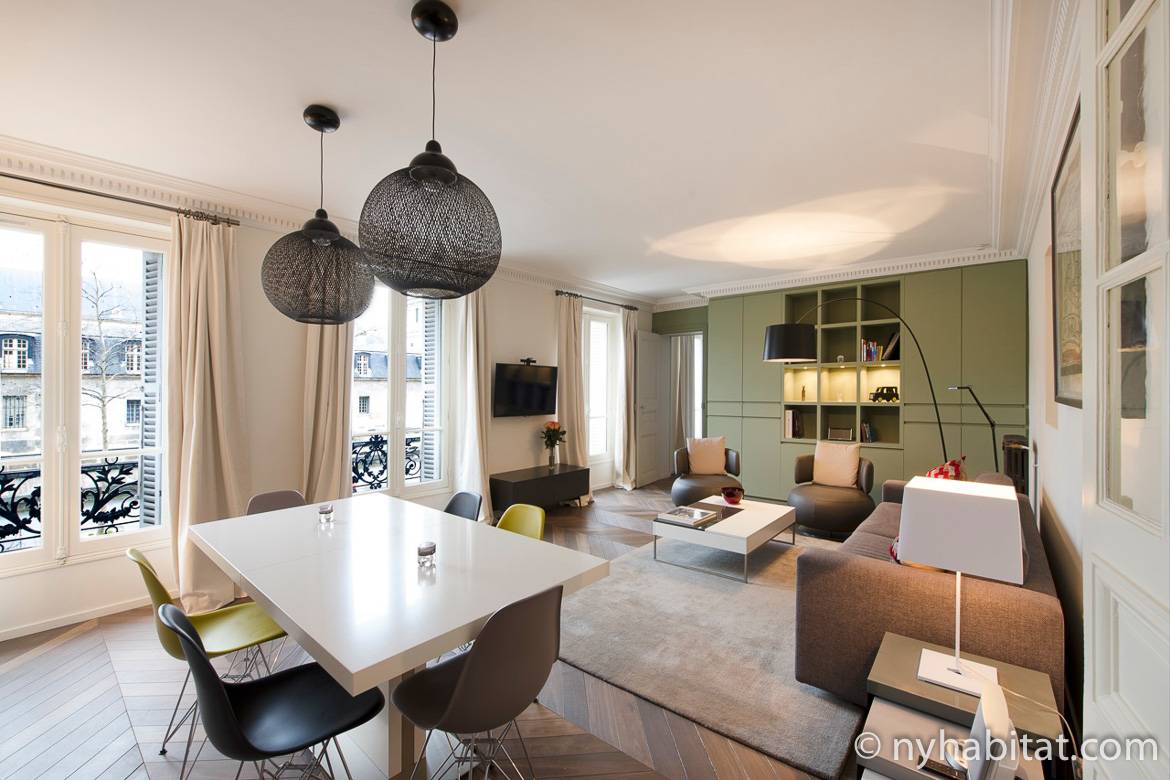 The views are iconic from this spacious furnished Paris apartment's living room!
The new year is upon us, and that means it's time to shake things up and set some lofty new goals for the coming year! If your goals just happen to include a new loft apartment, well, you're not alone! One of the top life changes people aspire to for the new year is changing up where they live, trying out an exciting new neighborhood and finding a new abode to settle into and call home. Whether your dream apartment is in the Big Apple or across the pond, we have an array of apartment options to fulfill your new year's resolutions.
Just in time for the new year, we've picked 4 amazing apartments around the globe that will inspire you to take a leap and move to a new place — and as a bonus, they're all close to some fabulous winter fun!
A New Year in New York
Chelsea Piers offers a multitude of activities including two world class skating rinks with river views! Photo credit: courtesy of Chelsea Pier