Londoners already know what many tourists coming to London will quickly find out: there are more free things to see and do in this city than you could ever dream of! London has a reputation for being an expensive area, but if you know your way around you'll be able to experience free culture, landmarks & more! In this article we'll list our top 10 free things to see and do in the beautiful city of London. We hope you'll make good use of them on your next visit to the capital of England!
1. Explore London's Free Museums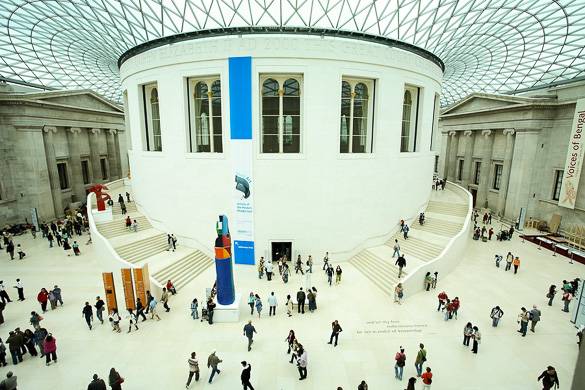 The British Museum, one of London's top attractions, is completely free to visit!
One of the best things about London is that most of its museums are completely free to visit. Even a world-class museum such as the British Museum charges no entrance fee. Home to gems such as the Rosetta Stone and the Parthenon sculptures, the British Museum is one of the top attractions in London!
Other great free-of-charge museums include the National Gallery, the Museum of London, and the Tate Modern. You can easily spend an entire day in any of these museums, especially during a rainy day! Visiting London with kids? Here are some museums suitable for the entire family: the National History Museum, the Science Museum London, and the V&A Museum of Childhood.
For more tips on how to save money on a trip to London with the kids, see Money Saving Tips for a Family Trip to London. Read the entire story here…»