"When a man is tired of London, he is tired of life." This quote, by the illustrious 18th century writer Samuel Johnson, may seem like a hyperbole. But to the more than eight million people who call it home (not to mention the millions who make it their vacation destination each year), London is a life force – spanning thousands of years of culture, history, and architecture. Whether you've paid a visit to the city known as the Smoke many times or are eyeing your inaugural trip, here is our list of the Top 10 Must-See Sites in London: classic, modern, multicultural, and everything in between.
1. London Eye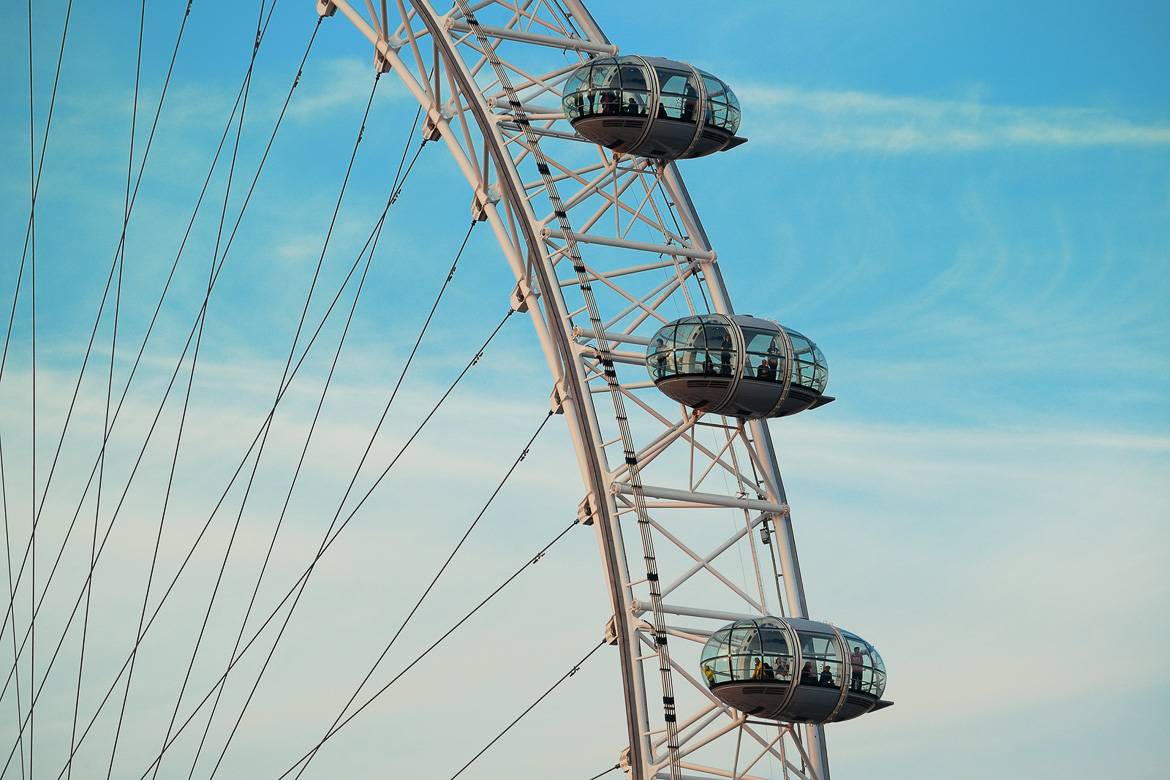 The London Eye provides spectacular views of the city
Open to the public since March 2000, the London Eye – also known as the Millennium Wheel — is the UK's most-frequented paid attraction. And it's no wonder: with 360 degree views from each of the 32 capsules, the Eye provides what many consider to be the best panorama of London. Unlike most Ferris wheel structures, all of the glass pods are attached to the metal frame; in other words, you won't feel the swinging sensation associated with most observation wheels. Additionally, each rotation lasts about 30 minutes, so you'll have plenty of time to take in (and photograph) the scenery, which stretches up to 40 kilometers away.
The Eye is a hugely popular attraction, especially for tourists, so be prepared for a long queue. Each cabin (which can fit roughly two dozen people) has air conditioning, heating, and bench seating. Although the Eye maintains its slow pace for passengers boarding and disembarking, it will stop for elderly or disabled guests. General tickets are £20.95 for adults, £15 for children 4 to 15 years of age, and £17.50 for seniors (discounts are available if you book your tickets online) as of July 2014. We recommend you spend a little extra and spring for the day and night experience, which allows you to view the heart of the city in the midday and nighttime hours. The Eye is open from 10am to roughly 8:30pm year round (extended summer hours apply), with closings for Christmas Day and a week in January. Located on the South Bank of the River Thames, the attraction is accessible via bus, boat or Tube. Take the Bakerloo, Jubilee or Northern trains to the Waterloo Underground station for a short walk to the wheel. Interested in seeing the views from the London Eye before you go? Take a look at the London Eye! Read the entire story here…»