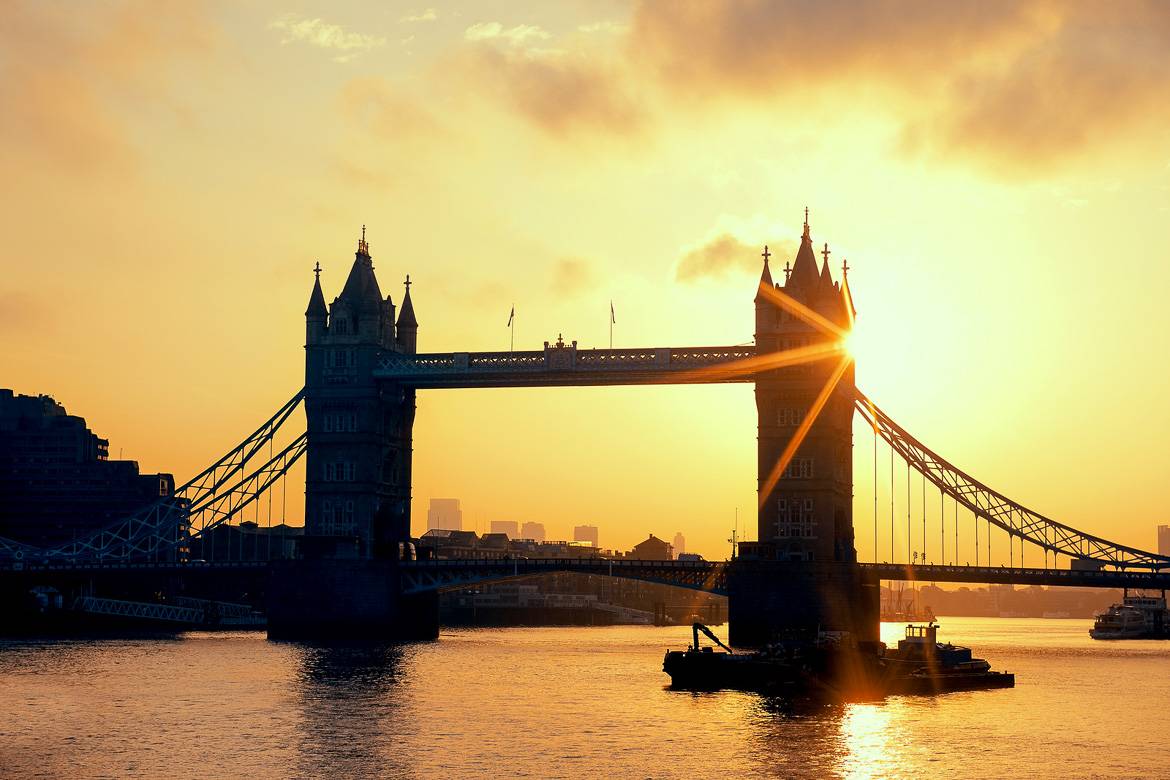 The Tower Bridge in London crossing the Thames River.
Ah, London in the summertime. Filled with warm breezes and cloudless skies, the city is most pleasing during this season – and there is no shortage of activities in which to revel! Whether it be kicking it in the shade or cheering on your favorite sports team in the open air, London offers a variety of fun and exciting events to make your summertime memories extra special.
Read on to discover all that London has to offer in the sunshine of the 2014 summer season– with this list of festivals, cultural events, movies and more!
Watch Outdoor Movies in London: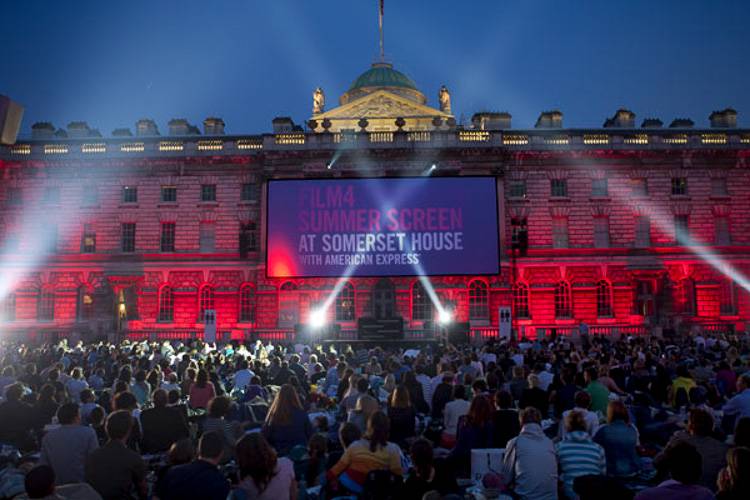 View of the Film 4 Summer screen at the Somerset House.
Pop Up Screens: Looking for a romantic night out with your significant other? Perhaps you'd like to spend some down time with friends? This cult-classic movie night takes place all over London, and is usually outdoors. Film lovers can indulge in popcorn and a bar while watching a favorite flick. This summer will kick off with a showing of the hit-film Notting Hill at St. John's Church in Notting Hill on May 4th. It will be indoors – rain or shine! Tickets cost £12 plus a £1.20 booking fee. If you're interested in staying in the area, you may want to learn how to live like a local in Notting Hill. Read the entire story here…»