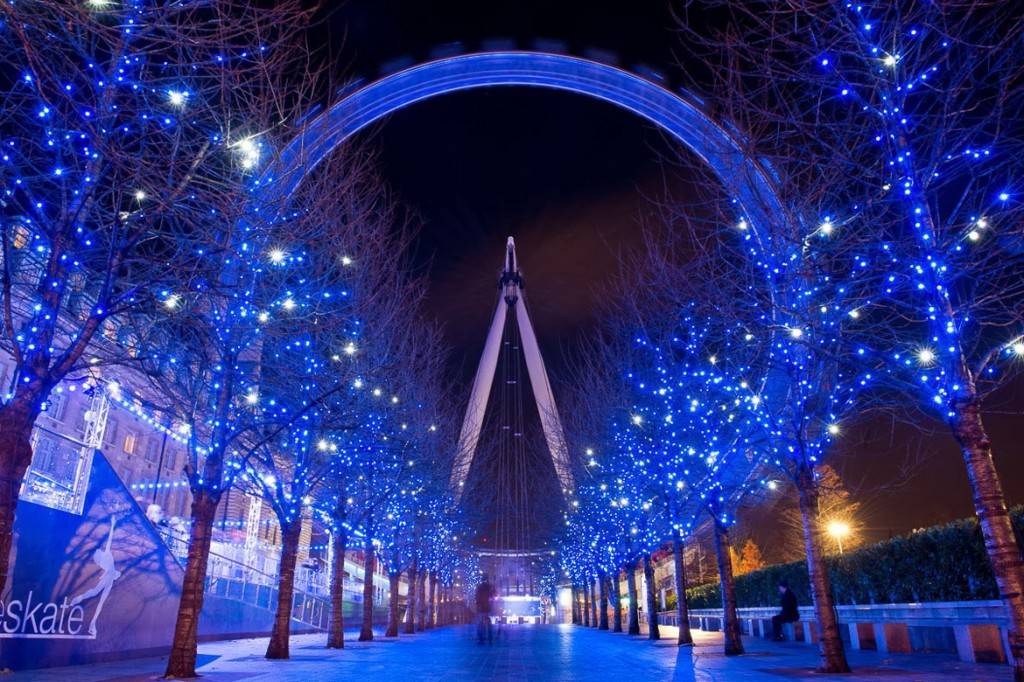 Christmas lights adorn the path to the London Eye.
Can you feel that—the chilly breezes grazing your cheeks, the crisp leaves crunching under your boots? There's no denying it: the holiday season is upon us. That means it's time to start planning your holiday vacation. Truly, there's no better time to visit London; it is a city so rich in culture, history and diversion, there's never a lack of sights to see and explore. If you're wondering what the best winter holiday attractions, markets and activities are in one of Europe's most exciting metropolitan areas, look no further than this holiday guide.
1. Take Part in Holiday Celebrations/Events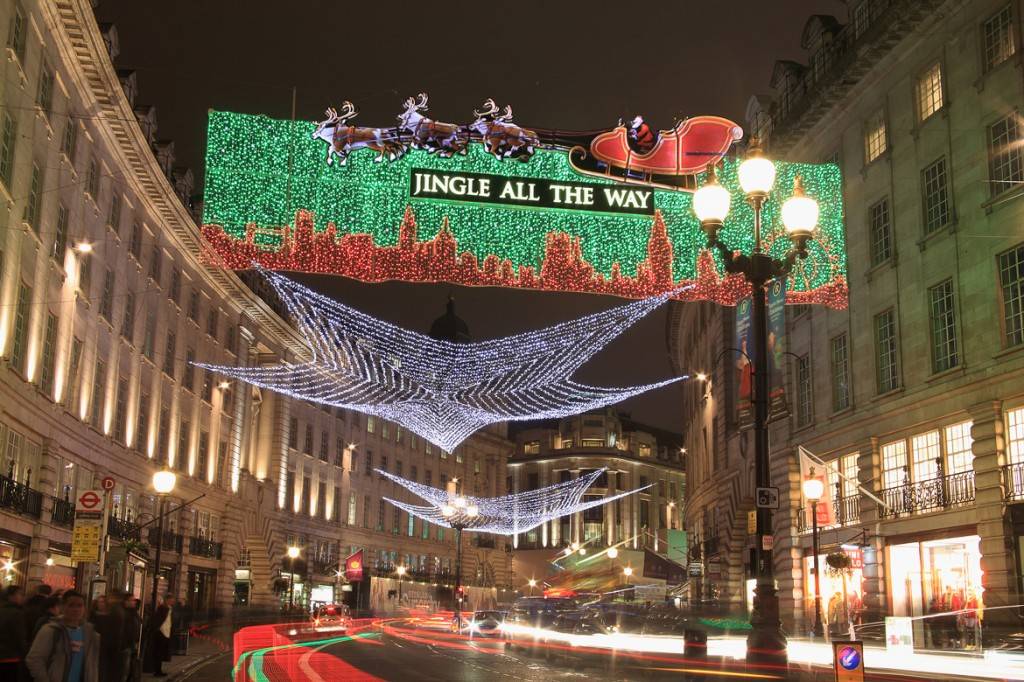 Iconic Christmas lights on Regent Street in London's West End.
There's nothing more synonymous with Winter in London than its annual carnival/theme park held in one of the city's most iconic grounds: Winter Wonderland in Hyde Park. This annual treat truly lives up to its name—you'll find locals and tourists alike happily getting into the Christmas spirit. Ride the Giant Observation Wheel to get a picturesque view of the city, attend the family-friendly Christmas circus, or, for those adrenaline junkies seeking some thrill, ride some roller coasters. Admission to the park is free, and if you don't feel like partaking in the games and rides available, simply grab some hot chocolate and sing along to your favorite Christmas songs blaring throughout the entire park. Read the entire story here…»