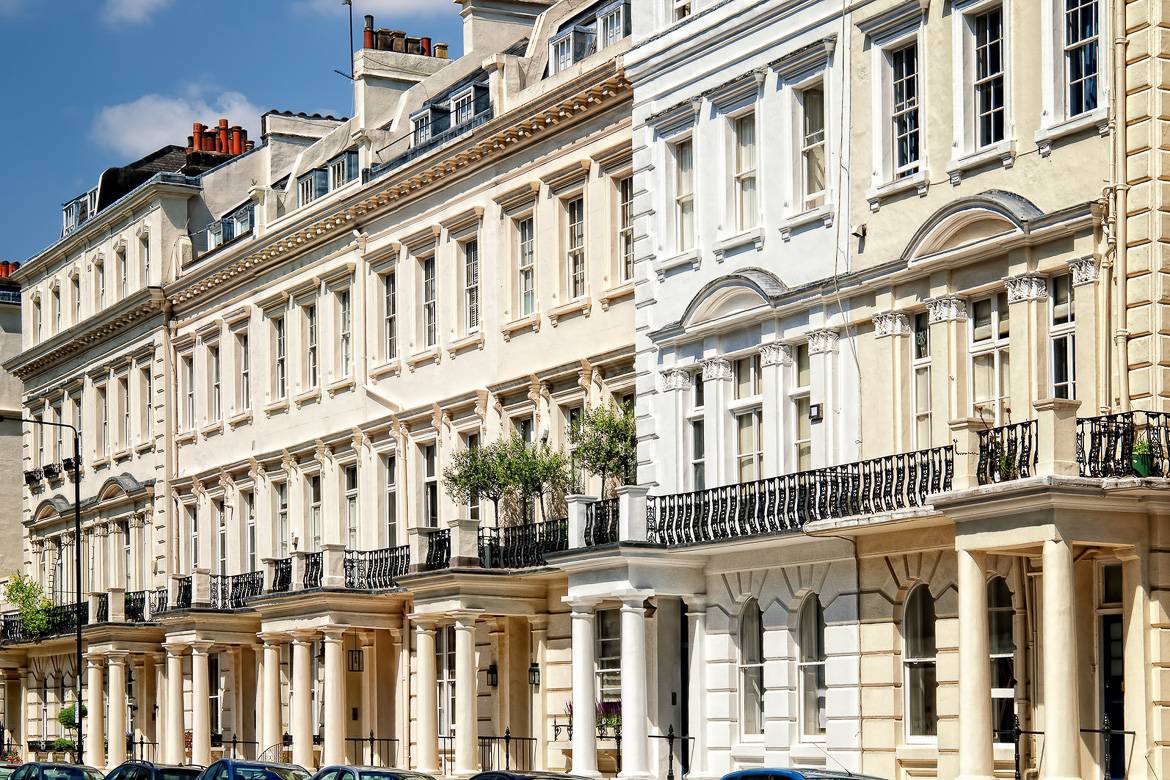 Notting Hill, London is known for their beautiful townhouses, built in the 19th century.
Possibly one of the most transformative neighborhoods of London, Notting Hill has a rich history that encompasses multiple cultural aspects of art and music that make this neighborhood so charming and unique!
Notting Hill, London welcomes you!
Notting Hill is located in the Royal Borough of Kensington and Chelsea and is in close proximity to the Kensington and Holland Park neighborhoods. While these three neighborhoods are rich with modern conveniences, such as shopping and restaurants, Notting Hill has a much more dynamic antiquity. The neighborhood was considered less than desirable up until the 1980's but has now become one of the most sought after areas of London! This area is known for its bi-weekly markets on Portobello Road and the annual Notting Hill Carnival! While those events attract tourists and locals alike, this neighborhood has a rich history in music and art that is less well known with tourists but are all the more enjoyable!
In this article, we will explore the art and music scene in this distinctive neighborhood! To get a better understanding of the neighborhood as a whole, learn to live like a local in Notting Hill, London! Read the entire story here…»