New York Habitat is dedicated to protecting not only our clients, but also the hosts who list with us, from illegal rentals. We are well aware that, when it comes to subletting and sharing, the laws and regulations are extensive and often confusing for individuals who lack expertise in the real estate field. One of the most prominent sources of confusion is Chapter 225 of the Laws of 2010, which amended the New York State Multiple Dwelling Law to ban certain short-term rentals. (This legislation is also known as the "Illegal Hotel Law" or "Vacation Rental Ban").
Senator Liz Krueger's recent press release, "Answers for New Yorkers Concerned or Confused About the Illegal Hotel Law" has directly addressed this confusion and we expect it to be of great help in improving the clarity of the law for tenants and property owners who would like to rent to guests. Please click on the link to read the article in its entirety.
New York Habitat would like to disseminate Senator Krueger's clarification to our hosts, as well as to potential rental hosts, by keeping in mind that rental hosts want to know specifically about their own property or rental situation. Since there are many types of properties that hosts might possess, it is difficult to give a roadmap to the law that addresses every individual. The search through the abundance of information might make hosts even more confused than when they began.
Therefore, we have created a visual representation of various types of buildings and rental set-ups so that hosts can look specifically at their own property to see how they can avoid violation of the Vacation Rental Ban.
Please see below four property types: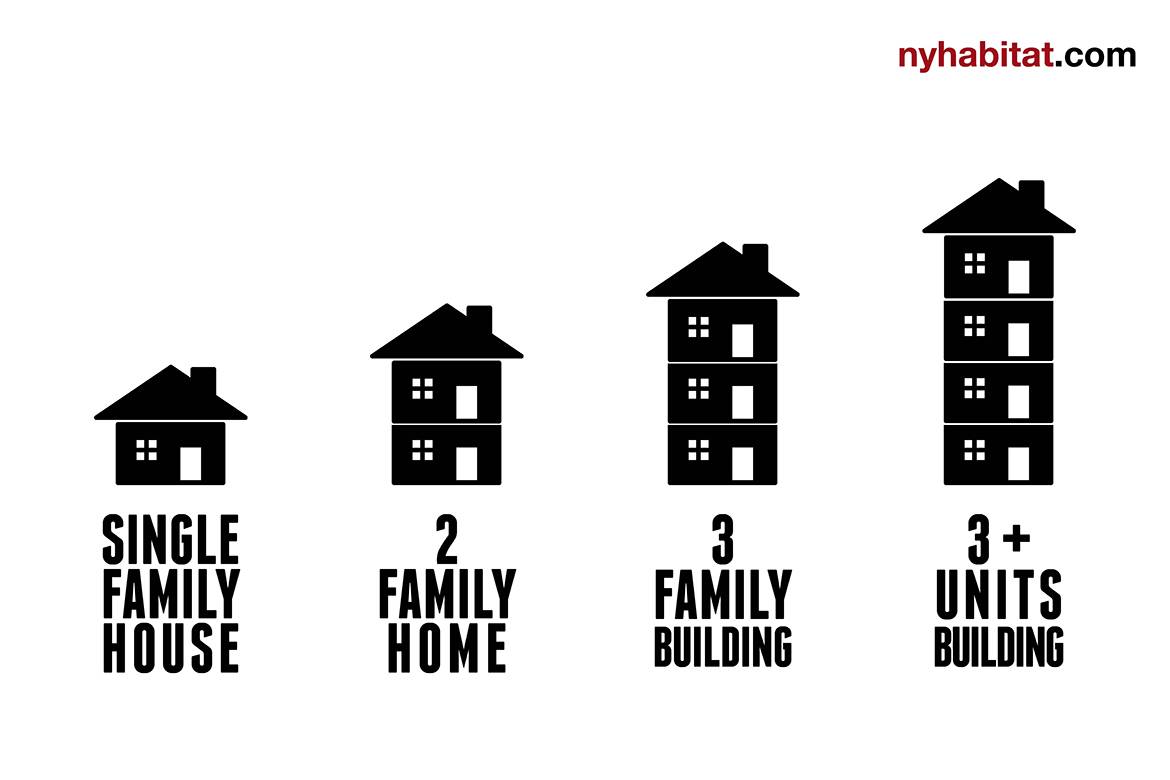 Four property types
Each division represents, not a floor or story, but a UNIT (see below an example of a unit):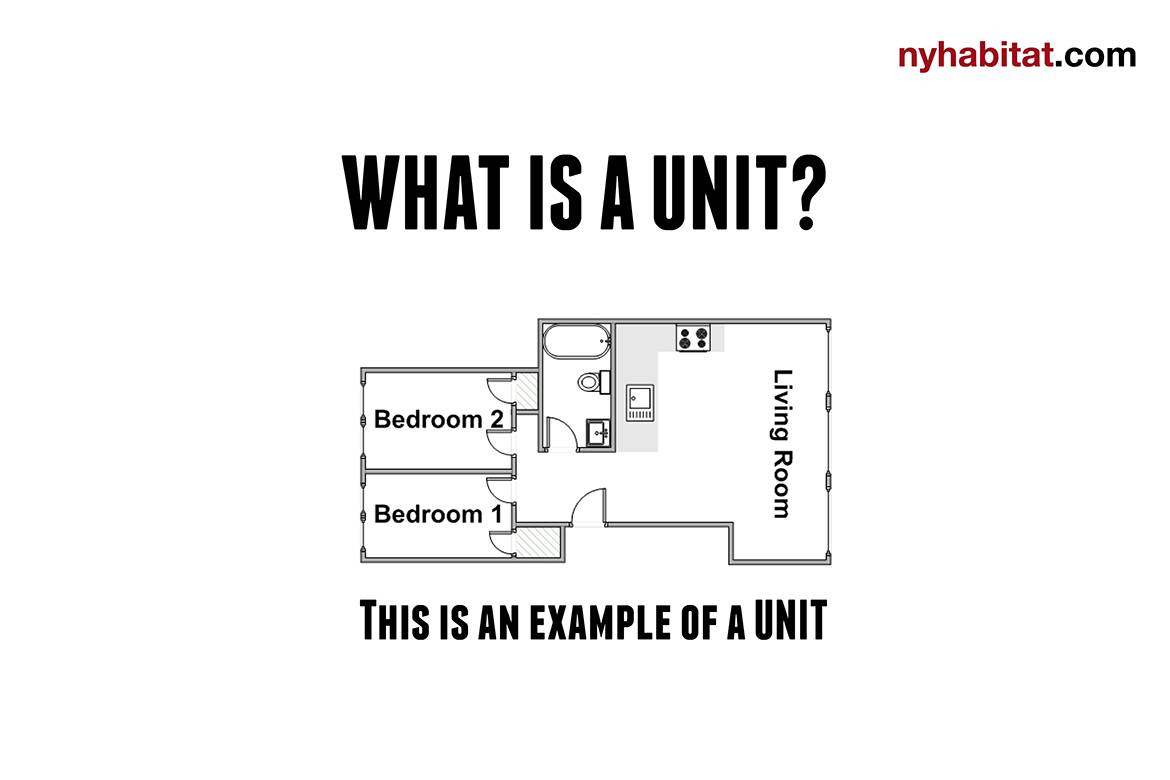 What is a unit?
Please keep in mind that although the above representation contains a two-bedroom single-story unit, a unit may also be multiple stories (such as a duplex) and may have any number of bedrooms or be a studio. For most rental apartments, the divisions between units are clear. However, in other buildings, such as brownstones, the division into units may be unclear. If you are ever unsure, check your building's certificate of occupancy on the New York City Department of Buildings website. Read the entire story here…»