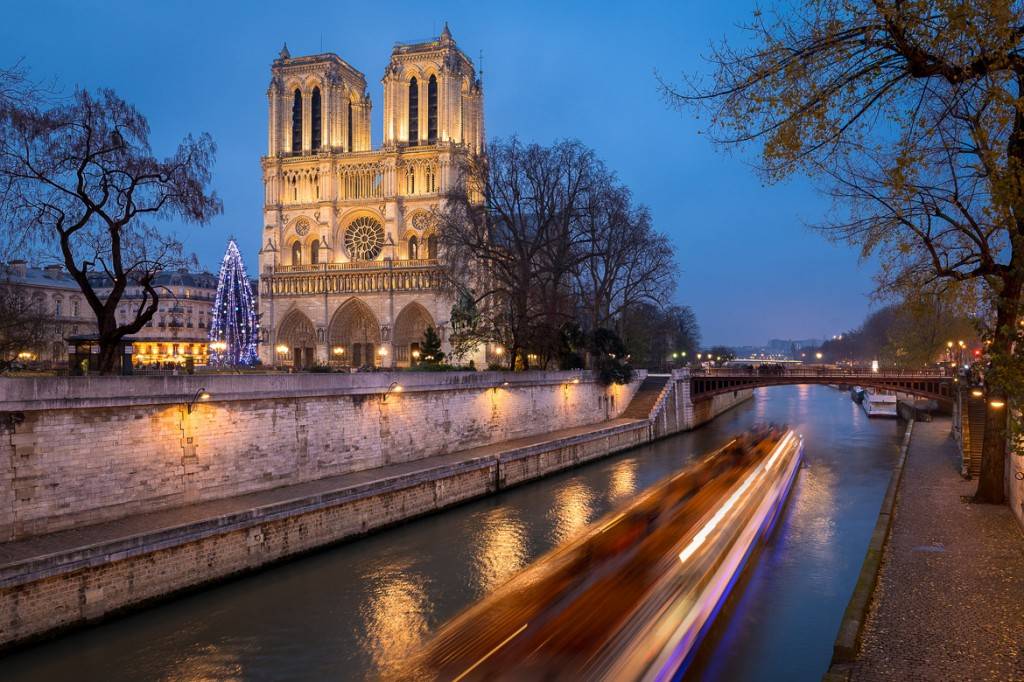 Christmas lights blend nicely into the City of Lights during the holiday season.
Frozen in time with its medieval architecture and winding cobblestone streets, Paris feels like a fairytale at any time of the year. Even more so for visitors arriving around the holiday season, when the City of Lights feels more magical than ever! As the city's sang froid gives way to friendly holiday cheer, you can head to Paris for the holidays and enjoy the best it has to offer.
1. Go Holiday Shopping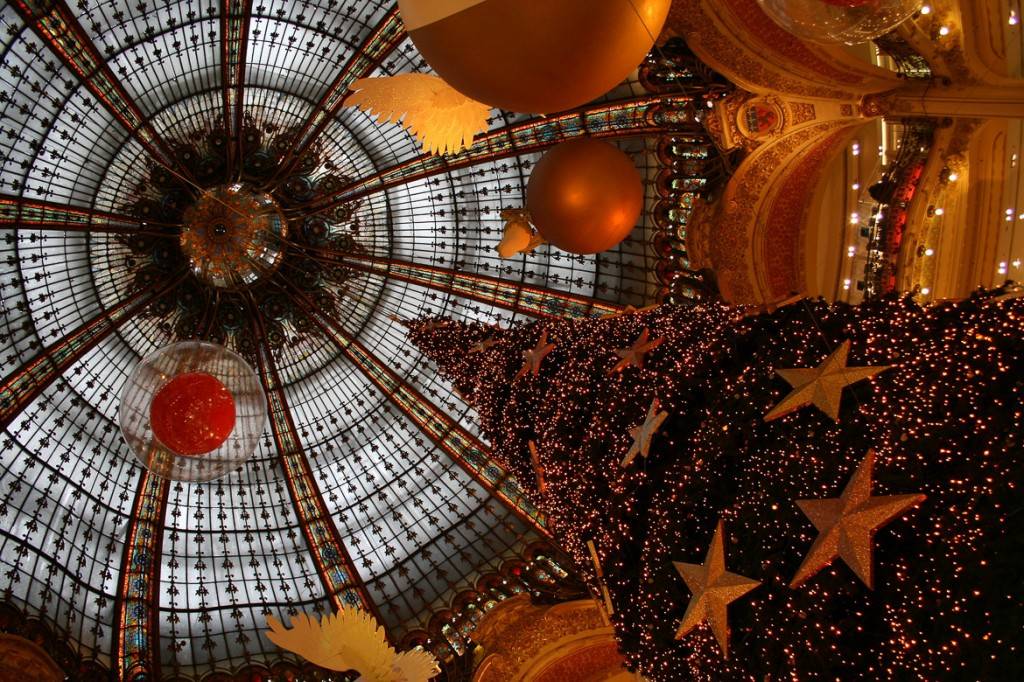 Galeries Lafayette does the holidays in style, with a stories-tall tree under its glass dome.
As one of the world's fashion capitals, Paris has no shortage of high-class department stores for your holiday shopping needs. But more than just retail options, the city's grands magasins offer window displays for the holidays that are works of art in their own right! Perhaps the most spectacular is Galeries Lafayette, a palatial store famous for the enormous Christmas tree that it hosts yearly under its stained glass dome. Read the entire story here…»