"A walk about Paris will provide lessons in history, beauty, and in the point of Life." So said Thomas Jefferson, reflecting upon his travels to the French metropolis. It's been several centuries since he set foot in Paris, but the city's splendor has not diminished — it remains the financial and cultural capital not only of France, but a capital of the world. Here we've assembled a list of the Top 10 Must-See Sites to visit during your stay in Paris, the fabled city known around the globe for its sophistication, romance and, of course, light.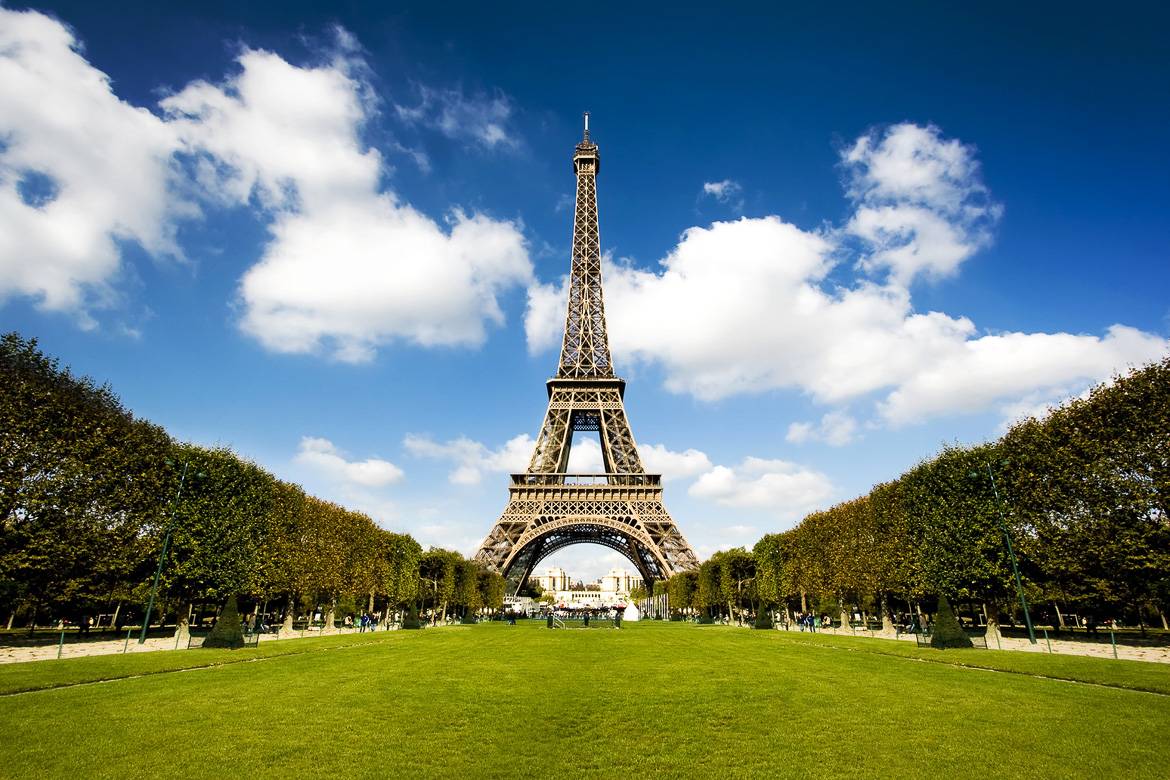 The landmark Eiffel Tower rises above Paris
1) The Eiffel Tower
Like Big Ben in London and the Statue of Liberty in New York, the Eiffel Tower is Paris's most identifiable landmark with the numbers to prove it – 7 million visitors per year. Named after the engineer who built it (Gustave Eiffel), the Tower was constructed to welcome guests to the 1889 World's Fair. At the time of its construction, it was the tallest man-made structure in the world! Initially many Parisians considered the monument an eyesore; in fact, the Tower was almost dismantled in 1909, but was saved because of its value to transmit radio signals. Today, the Eiffel Tower is regarded as an architectural marvel and is the most frequented paid monument in the world.
There are three levels open to the public, the highest standing at a height of 276 meters or 905 feet. All levels can be accessed by elevators/lifts or stairs (though the latter is not for the faint of heart). On the first floor you'll find a cinema devoted to the Tower's history, a souvenir shop, and the 58 Tour Eiffel restaurant. The second floor is home to the Jules Verne restaurant, where you can sample French cuisine with a spectacular view of the city. At the top floor, walk through a recreation of Eiffel's office before making a toast at the champagne bar. And no matter how high you travel, the Tower will provide stunning views of Paris laid out before your eyes. The monument stands on the lawns of the Champ de Mars, which is located in Paris's seventh arrondissement. Check out our guide of the 7th Arrondissement of Paris for more details. Read the entire story here…»