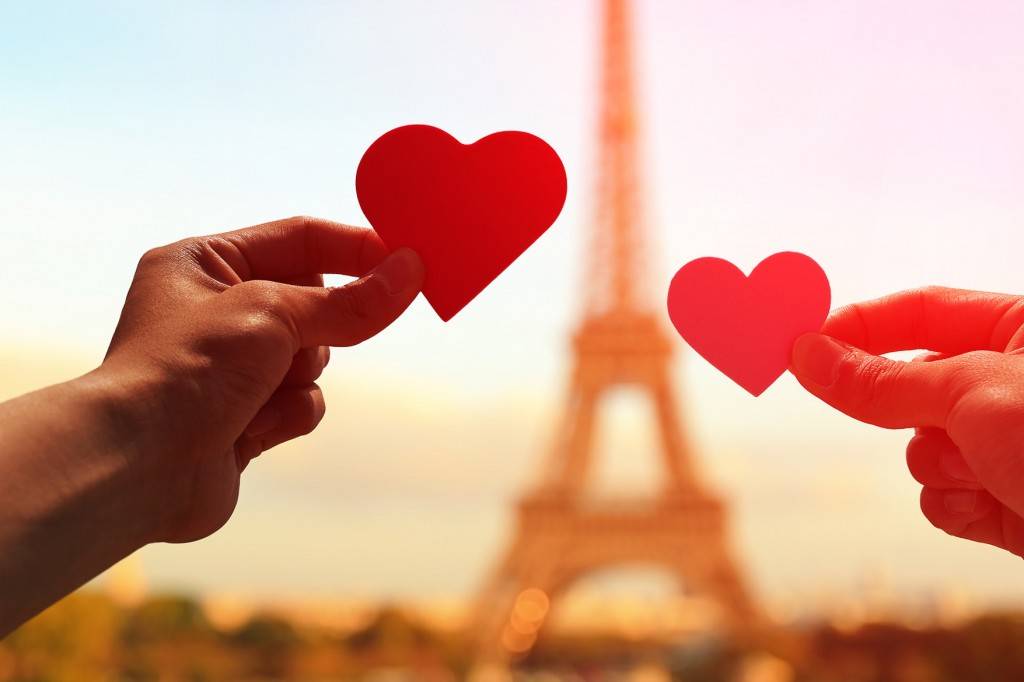 Check out our best apartments for a romantic getaway to Paris!
The French capital city of Paris is known as the most romantic city in the world. The winding streets and Renaissance architecture will leave you and your significant other in a trance. Experience firsthand why this city attracts millions of couples! Cozy up with your loved one in an environment that feels like home, a furnished apartment! We have compiled a list of apartments that are perfect for your romantic getaway to Paris.
One Bedroom Apartment in Les Halles (1st Arrondissement)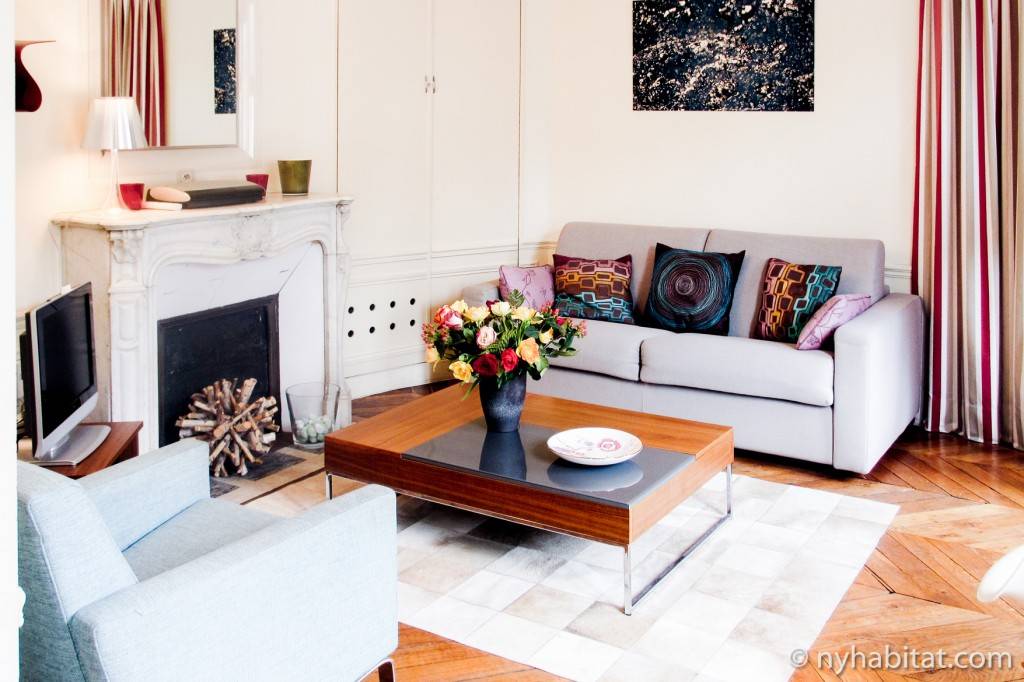 This cozy apartment has all the furnishing you could need on your trip to the French capital city!
This one bedroom vacation rental in Les Halles is located in the 1st Arrondissement. You will find quaint contemporary furnishings in the living room, complimented by stunning herringbone hardwood floors. The room features two sofas, a coffee table, a phone and a TV with cable. The open concept eat-in kitchen features everything you need to prepare your own meals including a fridge, microwave, stovetop and coffee maker. The bathroom offers modern finishes for the shower, WC and the sink with a vanity. The simple bedroom has a plush full sized bed and offers ample closet space to make your romantic stay comfortable. This neighborhood has many restaurants and nightlife to enjoy as well as many popular Parisian attractions, including the Louvre Museum and the Jardin des Tuileries. Learn more about The Louvre, an iconic neighborhood sight. This neighborhood is also closely situated near the iconic Eiffel Tower, so check out some of our apartments with a view! Read the entire story here…»