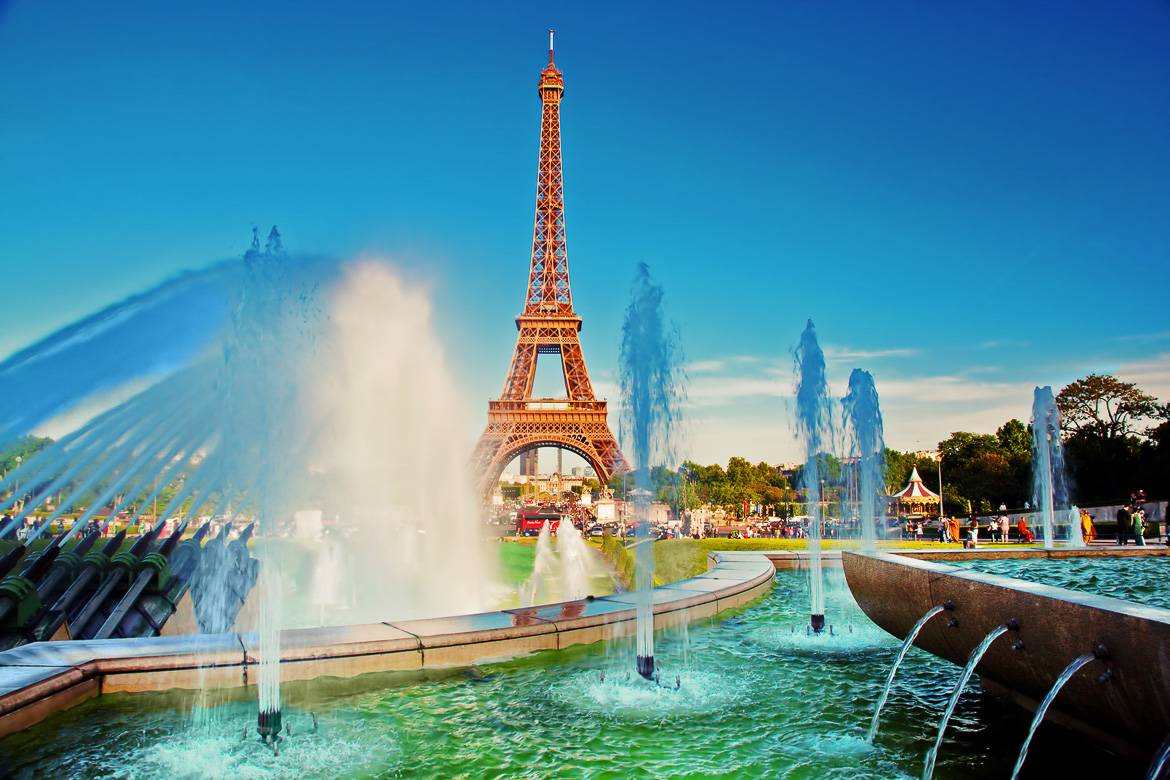 The Eiffel Tower and Trocadero fountains during the summer.
It's that time of year again! The birds are singing, the sky is blue, and Paris is just opening its arms to the crop of tourists and lovers for this year's summer season. Paris is one of those cities where it's easy to be lucky in love – but whether you fall for tucked-away art cafés or swoon over watching the Eiffel Tower light up at dusk is up to you. If you've something a little more eclectic in mind, read on and let us know what you think about these outside-the-box popular seasonal events!
Watch Outdoor Movies in Paris
Why sit inside a dark, stuffy theater when it's so pleasant outside? Every year Parisians and visitors alike look forward to summertime outdoor movie screenings throughout the city. Whether you bring a date or a picnic basket (or both!) it won't take you long to figure out why this is one of Paris's most eagerly-anticipated activities of the summer.
Sate your movie-watching cravings with a trip to the famous Cinema en Plein Air. The movie green is easily found in the Parc de la Vilette from July 23rd to August 27th. Tickets are €7 per show or €20 for five shows. There's a new show every weeknight, drawing from French and American classics like Super 8, The Social Network, Ocean's Eleven, and Hôtel Woodstock. Read the entire story here…»