A holiday in Paris doesn't have to cost a lot. In fact, if you do a little bit of research you'll be able to see much of the City of Lights for free! To save you some time we compiled a list of our top 10 free things to see and do in Paris. From visiting free museums to discovering the Eiffel Tower up close without paying a dime, we've got you covered!
1. Discover Free Museums in Paris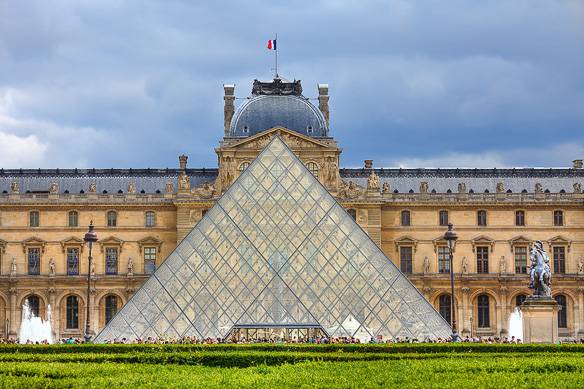 You can visit the Louvre and other museums in Paris for free every 1st Sunday of the month
Fancy seeing the Louvre or the Musée d'Orsay for free? You can visit all major museums in Paris for free on the 1st Sunday of each month! Understandably it can get quite crowded in the most popular museums of Paris on this day, so try to go early in the morning or late in the afternoon. You can also choose to visit one of the slightly less famous (but still absolutely fantastic) museums in Paris such as the Musée des Arts et Métiers or Musée Rodin.
Are you a citizen of the European Union and under 25 years old? We have good news for you! You can visit all the museums in Paris free of charge. This applies to all major and small museums and even big attractions such as the Palace of Versailles. Do remember to bring proof of documentation such as a passport or identification card or you'll have to pay! Read the entire story here…»