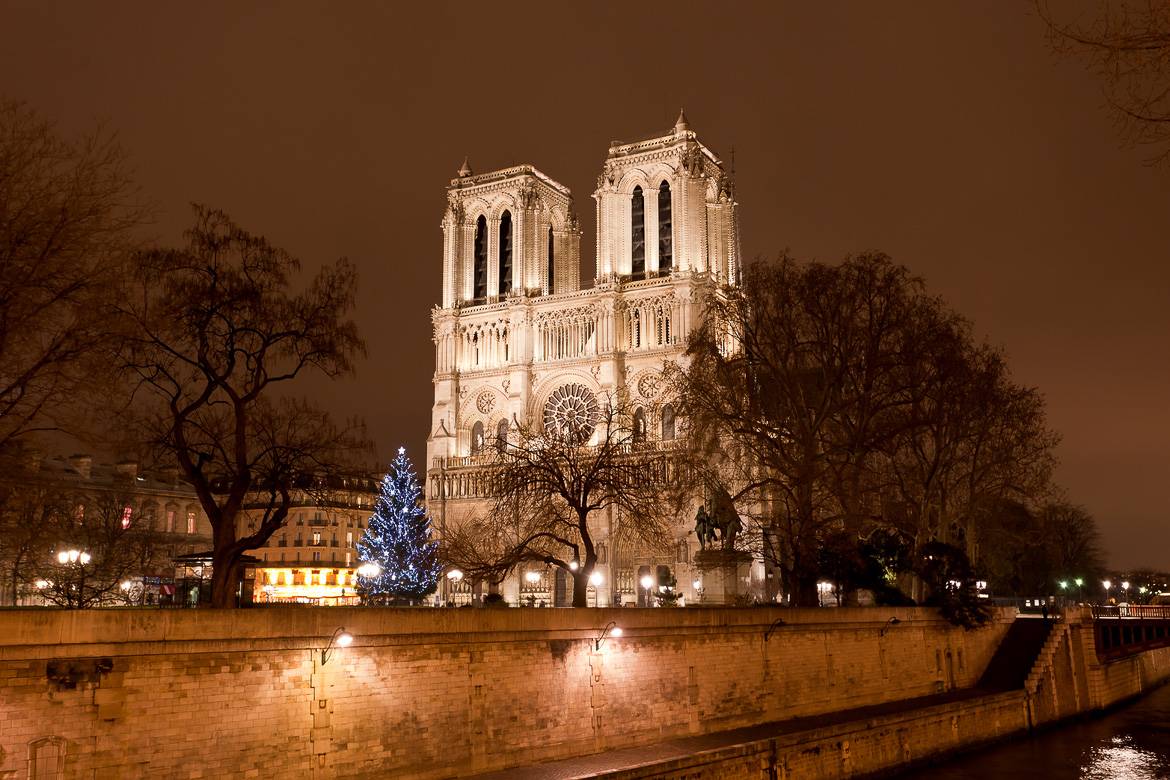 See the Christmas tree in the plaza in front of the Notre Dame
The trees have lost their leaves and each morning is now greeted with a dusting of frost. Lights gleam off the lingering ice as the smell of King Cake drifts through the air. Winter is falling over Paris, but the city itself is more active than ever. From holiday markets and ice skating to parties and events, there's no better time to visit Paris than during the Christmas season.
In this article we've covered the most interesting and exciting events in the city, so be sure to let us know what you think!
Holiday Markets: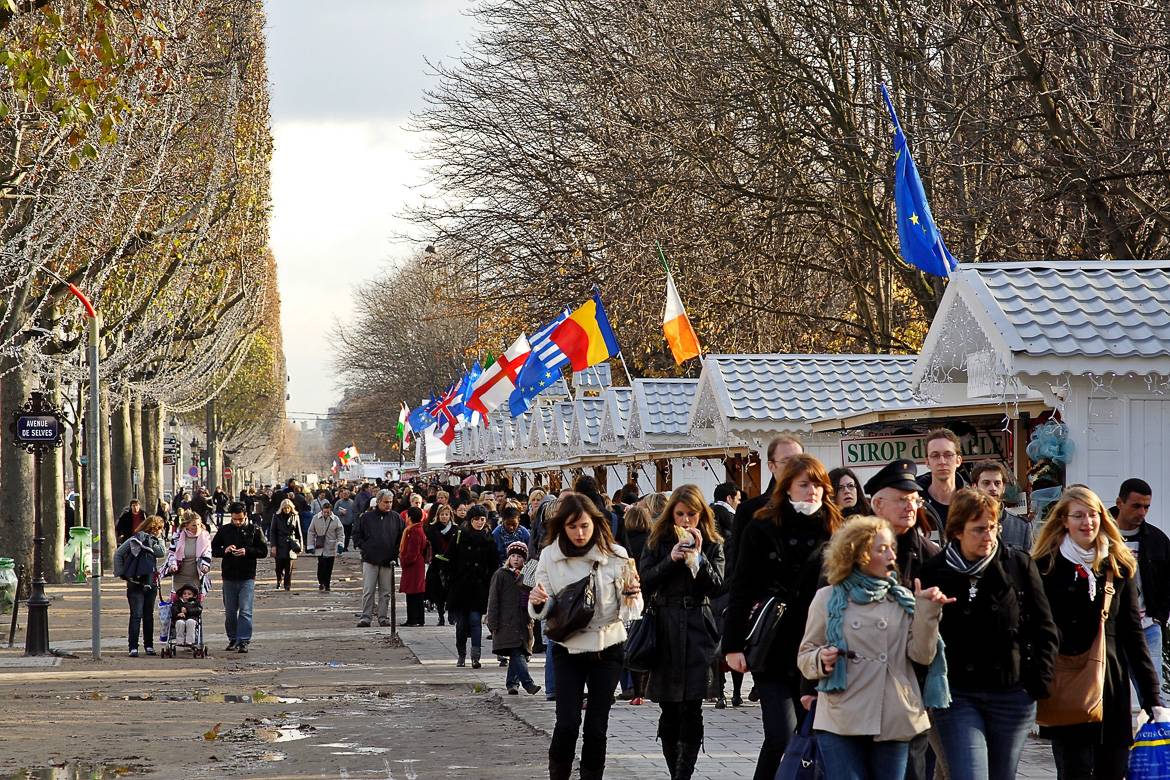 Holiday markets along the Champs Elysées are a great place to pick up last-minute gifts. Photo: Steve Shupe.
A city in a snow globe, there's nothing more romantic than roaming the holiday markets in Paris as crisp winter winds ruffle artfully placed hats. Although little markets spring up all over the city, these are some of our favorites.
As the most iconic street in Paris, the Champs Elysées is a prime attraction during the holiday season. In fact, it's the only street that makes our list of the Top 10 Must-See Sights in Paris! The Christmas market at the Champs Elysées consists of one hundred chalets from the Vosges region. This arts and crafts market offers a wide selection of gifts and holiday food, including everything from arts and crafts to mulled wine and crepes. It runs from November 14th through January 4th, and be sure to stop by at night to see the Big Wheel illuminated. Read the entire story here…»