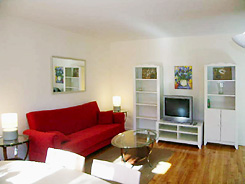 The Partnership Program offers the ability to enjoy a discount on New York Habitat's services for all of your students by partnering with New York Habitat to advertise our service. Some partnerships include putting a link on the institution's website, using New York Habitat's logo on a brochure or allowing New York Habitat to post apartments on a University housing database.
By entering into this arrangement, students may be eligible for our corporate discount on ALL of the apartments in our database in the furnished rental and share departments. This program is ideal if you have several students going to one of our destinations, or if you want to offer students the flexibility to choose any apartment within our system.
Students who work with New York Habitat through the partnership program are responsible for both the agency fee and the monthly rent.
Please Contact us by email or by phone +1 (212) 255-8018+1 (212) 255-8018 and ask for the student housing department to discuss creating this type of partnership for your institution.