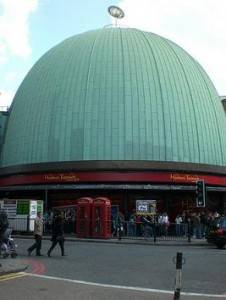 Photo of the Madame Tussauds in London
Madame Tussauds wax museum is a great place to visit for people of all ages. At Madame Tussauds in London, you can see wax figures of all of your favorite celebrities, politicians and historical figures. Some of the Madame Tussauds wax figures are interactive and with no ropes you can get as close as you want to take photographs with your favorite celebrities. Madame Tussauds is located on Marylebone Road in Central London.
While traveling in London and visiting Madame Tussauds, consider renting an accommodation in Marylebone to fully enjoy the famous museum. For example, stay in this 1 bedroom vacation rental in Marylebone, Westminster (LN-833).