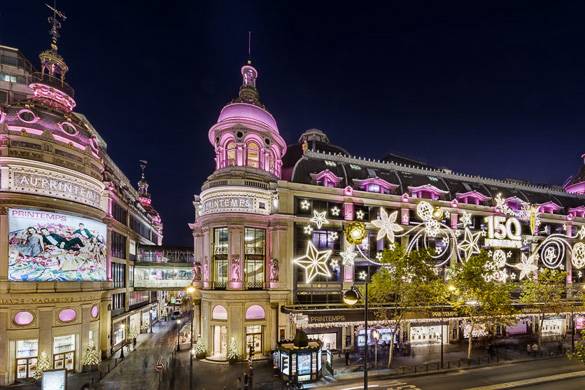 Major department stores like Printemps go all out for the holiday season. Photo credit: 2015-11-Noel-Actualites-Vitrine-Façade-Printemps
Paris isn't called the City of Lights for nothing! As the days get shorter and holiday cheer spreads through the shops and streets of the city, shimmering Christmas lights and unique festive decorations go up across Paris. The city's holiday traditions, from ice skating and carousels to chestnuts and mulled wine, bring Paris's outdoor spaces to life despite the winter chill. Visit Paris for the holiday season and you can see for yourself!
To help you make sense of Paris's many wintertime offerings, this guide lays out the city's can't-miss experiences for the holidays. For more guidance on choosing the right home away from home, take a look at our furnished apartments in Paris.
1. Christmas Lights in Paris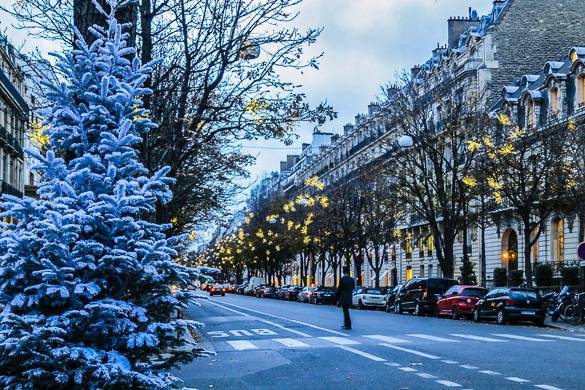 Paris's streets are transformed with Christmas lights, full of holiday spirit. Photo credit: Paris-avenue-de-montaigne-fashion-ninara