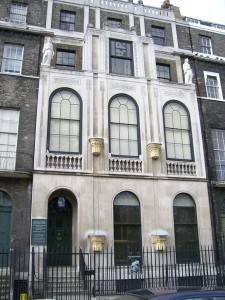 Photo of Sir John Soane's Museum
When the nights begin to get a bit colder in London, some of the best places to head to are the museums. Many of the city's most notable institutions have a monthly late-night opening to lure workers, tourists and night owls alike. Cocktails are often on hand. Social events are scheduled. And, best of all, most of these places are within walking distance of a New York Habitat vacation rental in London. So soak up the nightlife and a little culture all at the same time!
On the first Tuesday of each month, the eccentric Sir John Soane's Museum in Bloomsbury is lit up with candles and stays open until 9 p.m. Bathed in candlelight, the rooms and artifacts are atmospheric, to say the least—especially the lower level that houses the Egyptian sarcophagus.
On the last Wednesday of the month, the Science Museum in South Kensington lets loose with music, events, a bar and science-themed activities. No kids are allowed, so adults finally have a chance to try out all the hands-on activities. Get your geek on!
On Thursday and Friday evenings of each week, select galleries in the British Museum are open until 8:30, and the glass-domed Great Court stays open from Thursdays to Saturdays until 11:00 with screenings, talks and music. Read the entire story here…»