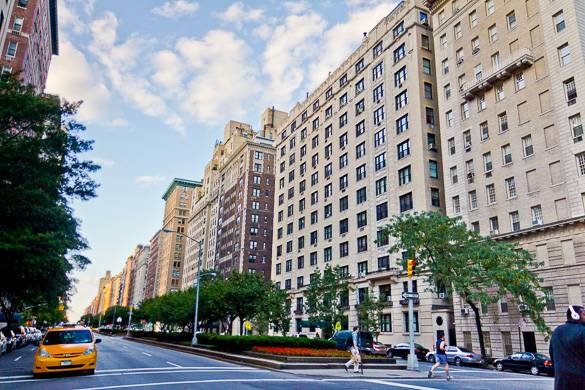 Park Avenue in the Upper East Side of Manhattan. Photo: Asim Bharwani
Of all the beautiful neighborhoods in Manhattan, there are probably none that better captures the spirit of the chic and stylish New York City lifestyle as the Upper East Side. This neighborhood is famous for its classic brownstone buildings, tree-lined streets, world-class museums and restaurants, and of course its affluent inhabitants. Movies such as Breakfast at Tiffany's and TV series such as Sex and the City have cemented the Upper East Side as an international iconic symbol of luxurious living.
The largely residential neighborhood is one of the most sought after areas to live in New York. In this article we'll show you what it's like to stay in the amazing Upper East Side!
Welcome to Manhattan's Upper East Side
The Upper East Side is a Manhattan neighborhood that's lodged between Central Park to the west and the East River to the east, 96th Street in the north and 59th Street in the south. Its great popularity has much to do with the ideal location of the neighborhood on the island of Manhattan: it's right beside the most famous park in New York and close to many of the city's most beautiful landmarks, including the Midtown Manhattan skyscrapers. The gorgeous houses and apartment buildings of the Upper East Side have been inhabited by the likes of Woody Allen, Michael Bloomberg and Madonna. The neighborhood is simply brimming with celebrated restaurants and high-end stores that all cater to its residents. It's an ideal neighborhood to stay during a visit to the city, as it's also well serviced by the metro: the 4,5 & 6 lines run along Lexington Avenue. This makes it easy to commute to school or work, as well as to explore other interesting areas in the city! Read the entire story here…»