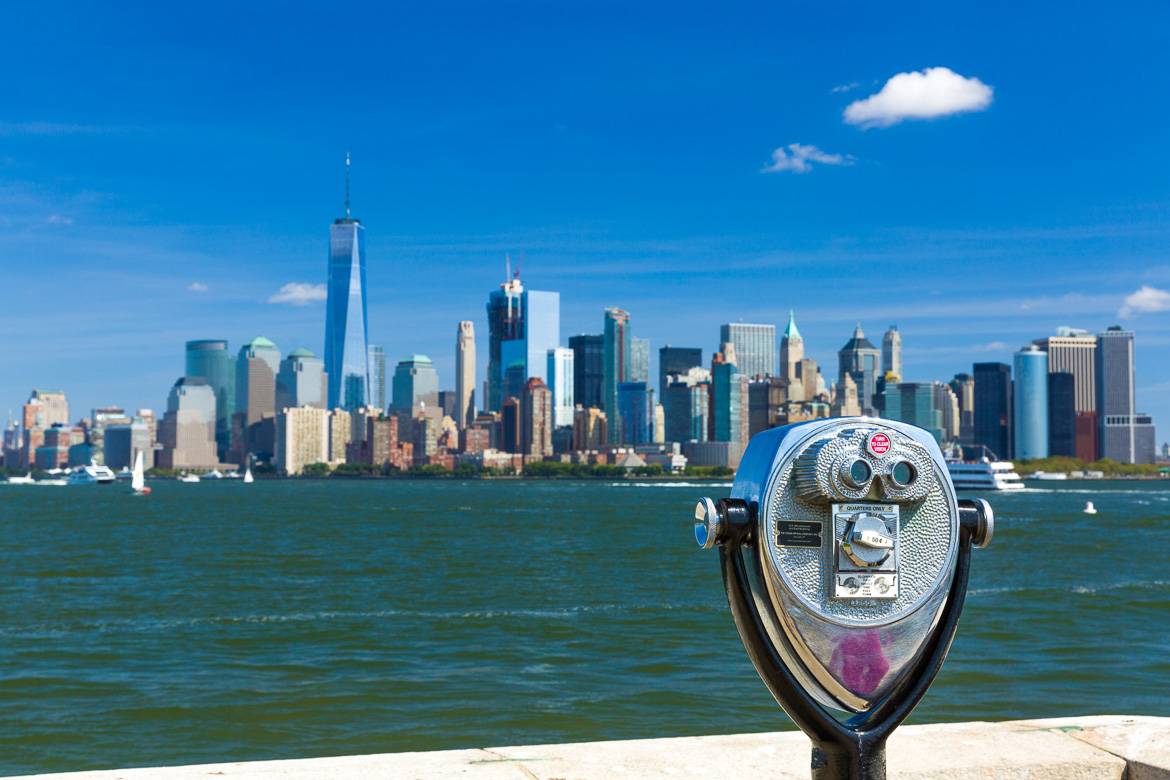 Almost anywhere you stand by the water will give you a beautiful view of the city.
When thinking of famous islands around the world, your first thought may be of a tropical destination like Hawaii, Fiji, or The Bahamas—in fact, New York City is so well-connected, it may be extremely easy to forget that the five boroughs are spread across a series of islands (well, except for the Bronx!). One thing that may help you remember, however, is the abundance of beautiful waterfront vistas, sweeping parks along the river, sandy beaches, and aquatic sports. Between the Hudson and East Rivers, smaller straits like the Harlem River, bays and coves, and landlocked bodies of water like Central Park's Lake, there are plenty of ways to make a splash in NYC! Read on for all the creative ways you can enjoy the waterfront in the city, and why not make your trip more personal by staying in a New York Habitat furnished rental? With your own furnished apartment, you can enjoy the prime real estate of a waterfront view, usually with a reduced cost and more space!
1. Start by exploring the water's edge on foot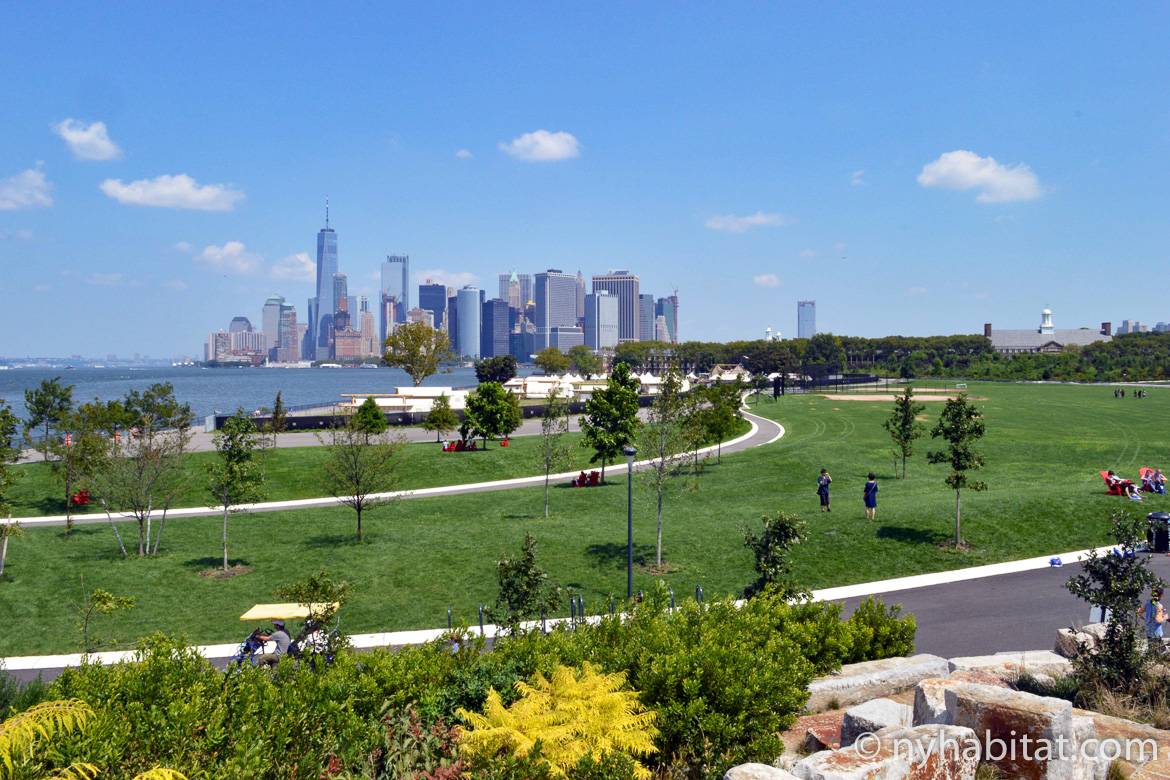 The rolling green lawns of Governor's Island are bordered by great waterfront walking paths.