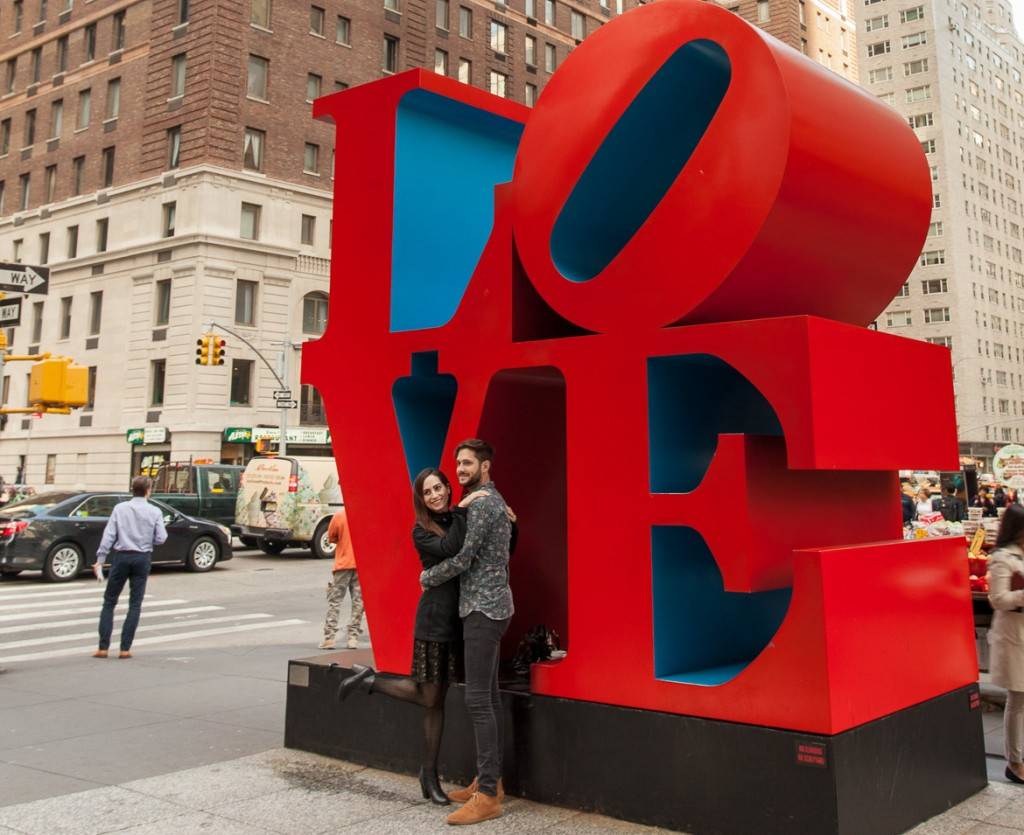 An iconic piece of pop art in New York City located in Midtown West!
Whether you've been to the Big Apple before, or this is your first time, nothing compares to spending a romantic evening or getaway with your significant other in New York City. Whether it's a first date, an anniversary, or even a marriage proposal, keep reading to find out our top 10 romantic activities in New York. Before you start planning your itinerary, be sure that you have a place to stay: check out our apartments for a romantic getaway to New York!
1. Central Park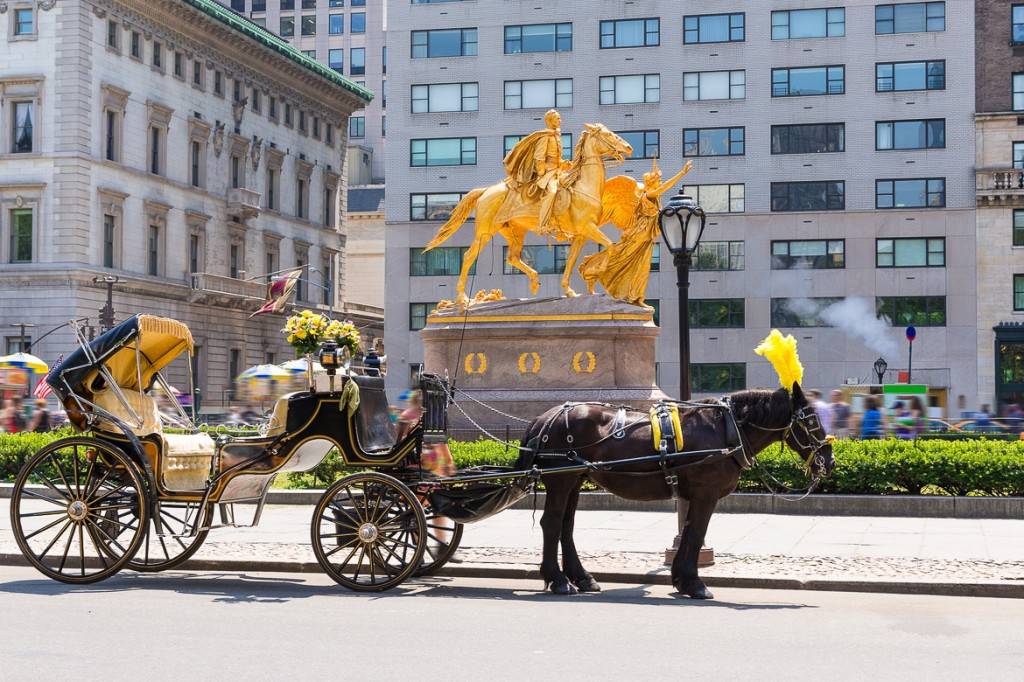 Surprise your date with a romantic horse and carriage ride through Central park!
Central Park is the most visited urban park in the United States, and one of the most filmed locations in the world. With 843 acres, there's plenty to do and see with your date! Start your night off right by having dinner at the Boathouse Café, which overlooks the lake and Bow Bridge, offering the most beautiful view of the park. Enjoy the tranquility this restaurant provides for brunch, lunch, and dinner. Head to the restaurant's website to view its hours of operation and to book reservations. Following dinner, continue with a classic boat or gondola ride! Row boats are $15 per hour (cash only), and $4 for each additional 15 minutes, along with a $20 cash deposit. Life jackets are provided, and each boat can accommodate up to 4 people. If you want to go all out, Venetian gondola tours are available with host Andres Garcia. The gondola can accommodate up to 6 people, and can be reserved for $45 per half hour. Finish the night off with a romantic horse and carriage ride around Central Park. You can pre-arrange the ride and surprise your date with flowers or chocolate. Customized rides start at $155 for 45 minutes and can be booked on the Central Park Website. No matter the season, Central Park is magical all year round; click here to explore Central Park throughout the seasons! Don't forget to book your vacation rental before you arrive to avoid unneeded stress! Read the entire story here…»