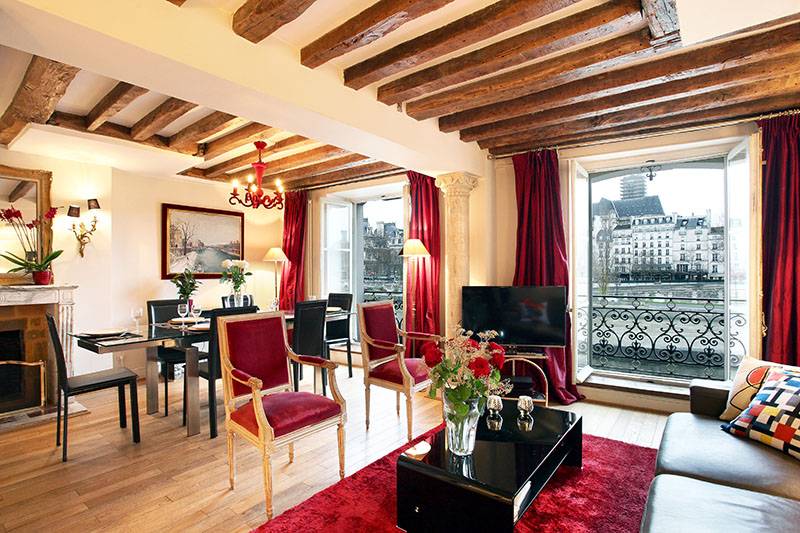 Enjoy Paris by staying in this furnished rental, which combines elegance and convenience!
Make the most of your Parisian getaway by staying in this exquisite three bedroom, four bathroom furnished apartment located on Quai de Bourbon between Pont Louis Philippe and Pont St Louis on the Ile Saint- Louis, one of the most picturesque neighborhoods in the city! The fully furnished vacation rental offers hardwood floors, a marble fireplace, antique furnishings, and a private balcony, which overlooks the Seine River.
Living Room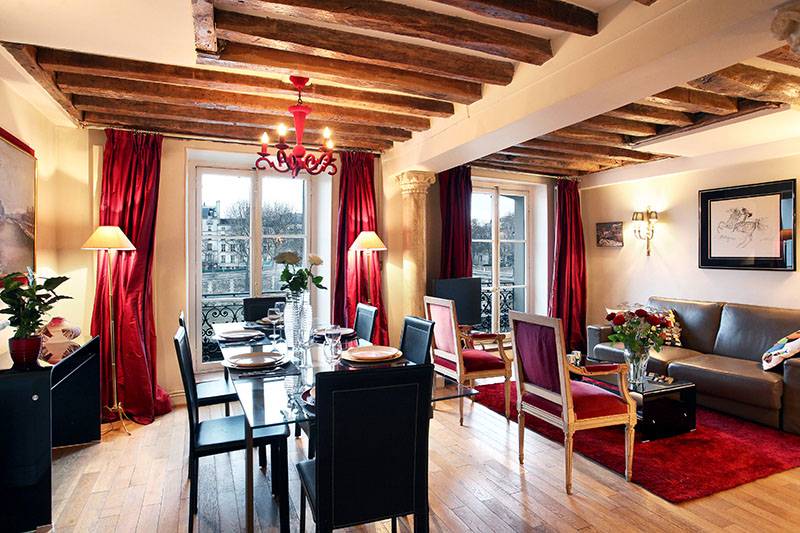 The apartment offers plenty of dining and seating options for you and your guests.
The spacious living room is perfect for entertaining, with plenty of space for the whole family! The room is furnished with a dining table for up to 6 and a sofa, which doubles as a queen sized sofa bed. You'll find a small chandelier, leather sofa, marble fireplace, and touches of red throughout the room, which add to the overall elegance of the space. Classically Parisian exposed wooden beams open up the room and add an airy feel. After a family dinner at the dining table or a romantic one on the balcony, relax with a movie on the entertainment system, which features a flat screen cable TV and a DVD player. Read the entire story here…»