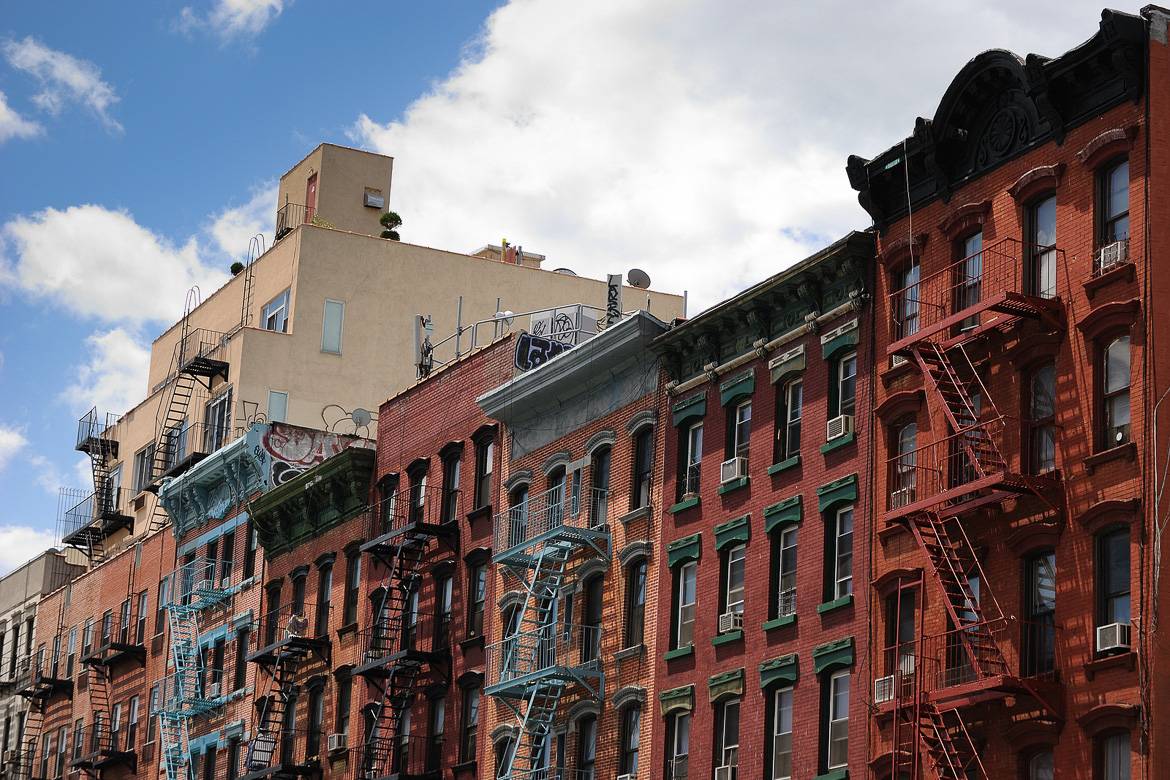 Tenement apartment buildings line the streets of the Lower East Side
When most people think of Manhattan, they think of the grand stores and fancy high-rises in Midtown and the Financial District. What most people don't realize is that it's often the smaller neighborhoods which offer the richness and diversity that has made New York City famous throughout the world. This is especially true for the Lower East Side, making it a premier destination spot for anyone looking for an authentic New York City experience.
Welcome to the Lower East Side of Manhattan
The Lower East Side was for many years a working class neighborhood, home to immigrants who left their mother shores for prosperity in America. As such it has hosted a diverse group of people and cultures, including Jews, Italians, Irish, Poles and Ukrainians, and was at one point even known as Little Germany. More recently it has been home to Puerto Rican and Dominican communities, though in the early 2000s it started to undergo rapid gentrification. It now features upscale boutiques and swanky restaurants. An historic neighborhood, it is best known for its cultural landmarks and lively late-night music scene.
The Lower East Side is generally bordered by East Houston Street to the north, Canal Street to the south, Bowery to the west, and the East River to the east. Due to a combination of forces, The National Trust for Historic Preservation has placed the Lower East Side on its list of America's Most Endangered Places. Nearby subway lines include the J, F, and M lines. Read the entire story here…»