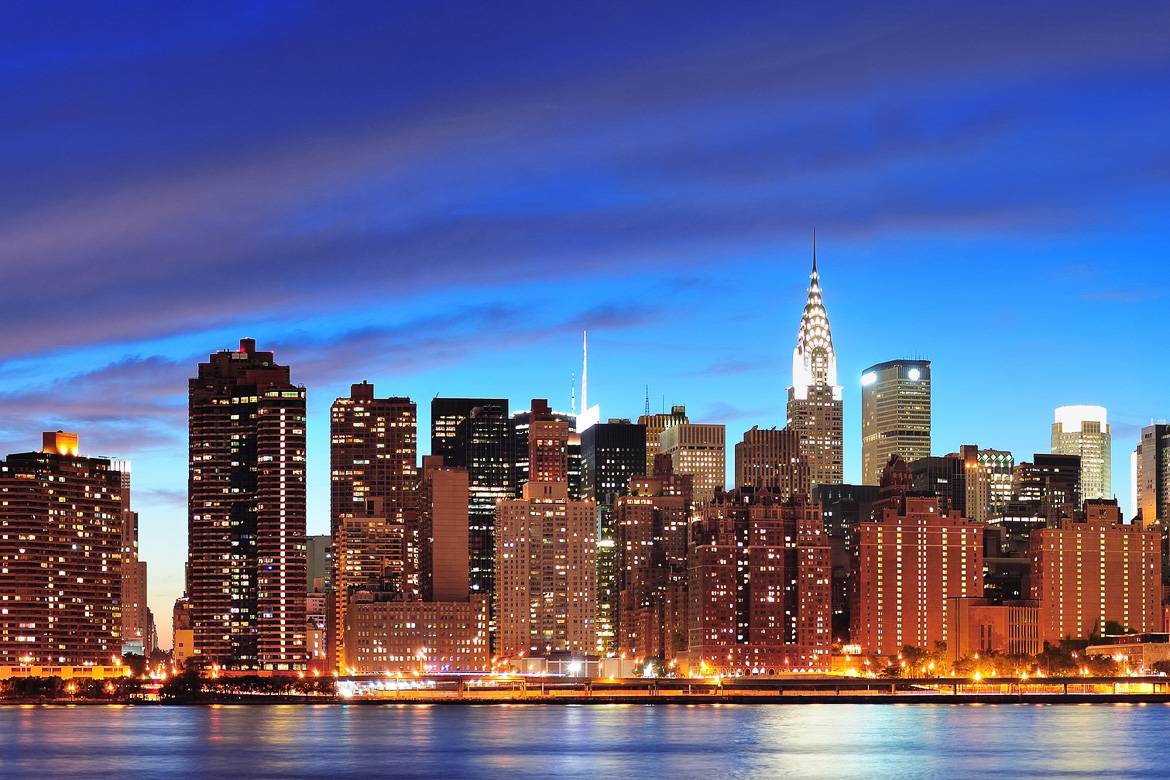 Midtown East from across the East River
There's no denying that New York City's skyline is the most recognized skyline in the world. That skyline would not be the same without the towering icons of Midtown East, including Grand Central Station, the Chrysler Building, the United Nations Headquarters and more. This article continues our Live Like A Local series, in which we discuss how to experience New York like a New Yorker. For more from this series, consider checking out our neighborhood tips on nearby Chelsea and vibrant Hell's Kitchen.
Welcome to Midtown East:
Located east of 5th Avenue and west of the East River between 42nd and 59th Streets, Midtown East is historically one of the most commercial districts in New York. Every day the population fluctuates from 200,000 during the day to just over 40,000 at night. Due to its proximity to Grand Central and its reputation for being the flagship of business it is also hugely convenient. Combined with Midtown West, Midtown East is the largest commercial, entertainment, and media center in the world. Famous residents include fashion icon Ivanka Trump, New York Yankees star Derek Jeter, and international supermodel Angie Everhart.
Midtown east is easily accessible via public transit, including multiple bus lines, the Metro-North Railroad, the 4, 5, 6, 7, S, E and M trains, as well as by car via the FDR drive. Don't worry about timing your visit – there's something going on all year 'round! Read the entire story here…»