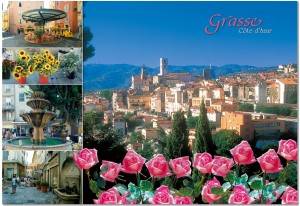 A gorgeous hilltop town on the French Riviera
Is baking in the sweltering heat of the French Riviera not your idea of an ideal vacation? Then let New York Habitat recommend an entirely different holiday experience, in Grasse, encompassing some of the best attractions in South of France – just a few miles inland from the coast, and a world away.
A gorgeous hilltop town with stunning views and sumptuous medieval architecture, the elevation and unique microclimate of Grasse make it not only a refreshing change from the summer heat; it also provides the perfect environmental conditions in which to grow roughly 27 tons of jasmine every year.
Who on earth would need 27 tons of jasmine, you may ask?  That would be the many perfumeries located in and around Grasse, which is the perfume capital of the world! In fact, two-thirds of all the aromas produced by France come from Grasse, and most of the world's expert sniffers are trained here as well. Read the entire story here…»