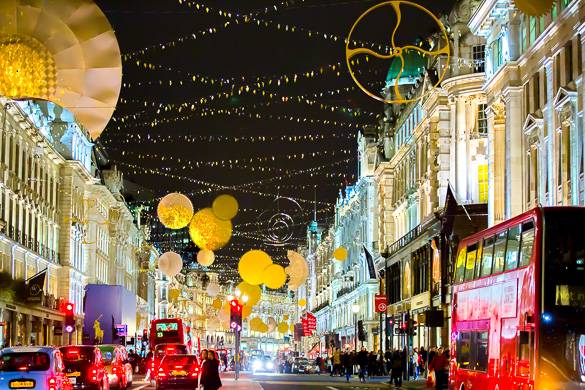 London's streets are alive with colorful holiday lights and frenzied shoppers enjoying the sales.
The Holidays are such a festive and magical time of year, with all of the colorful decorations, nostalgic music and the scents of traditional holiday baking. It's also a great time to travel and see cities you may have even visited before in a whole different light. Wander through markets, snack on seasonal nibbles and enjoy all those fun wintertime activities. What better time to visit a new city and immerse yourself in the local culture and traditions?
Holiday Light Illuminations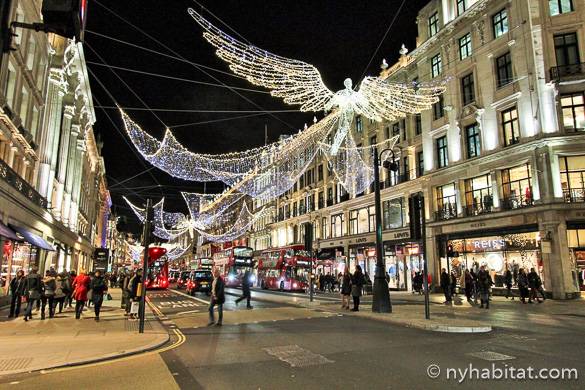 Take in the holiday light displays as you check off items on your Christmas wish list.