It was recently announced Price William and Princess Catherine will be moving into the historic Kensington Palace in London. It's a place familiar to William and his brother Harry as they both grew up with their mother, Princess Diana, in the palace.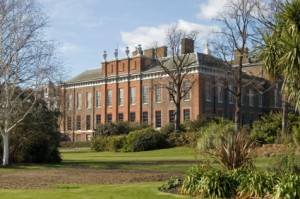 Kensington Palace
But the palace has a long history and is open to the public for tours. It is located at the west edge of Hyde Park, in the neighborhood Kensington and Holland Park.
The first building, the Nottingham House, built in 1605 was acquired in 1689 by William III as a residence away from the smoky London for the asthmatic king and later added on by famed architect Sir Christopher Wren, Kensington Palace became the home to the monarchs for years, up until George II in 1760.
Afterwards it was used for various members of the royal family. Queen Victoria was born and grew up in the palace and Queen Elizabeth II's mother was born in the palace, and in 1981, it became home to Prince Charles and Princess Diana and remained Diana's home until her death in 1997. Apartments 8 and 9 were combined to create a home for Charles and Diana, however the new Prince and Princess will not be living in that space, as it is currently occupied by offices. Read the entire story here…»