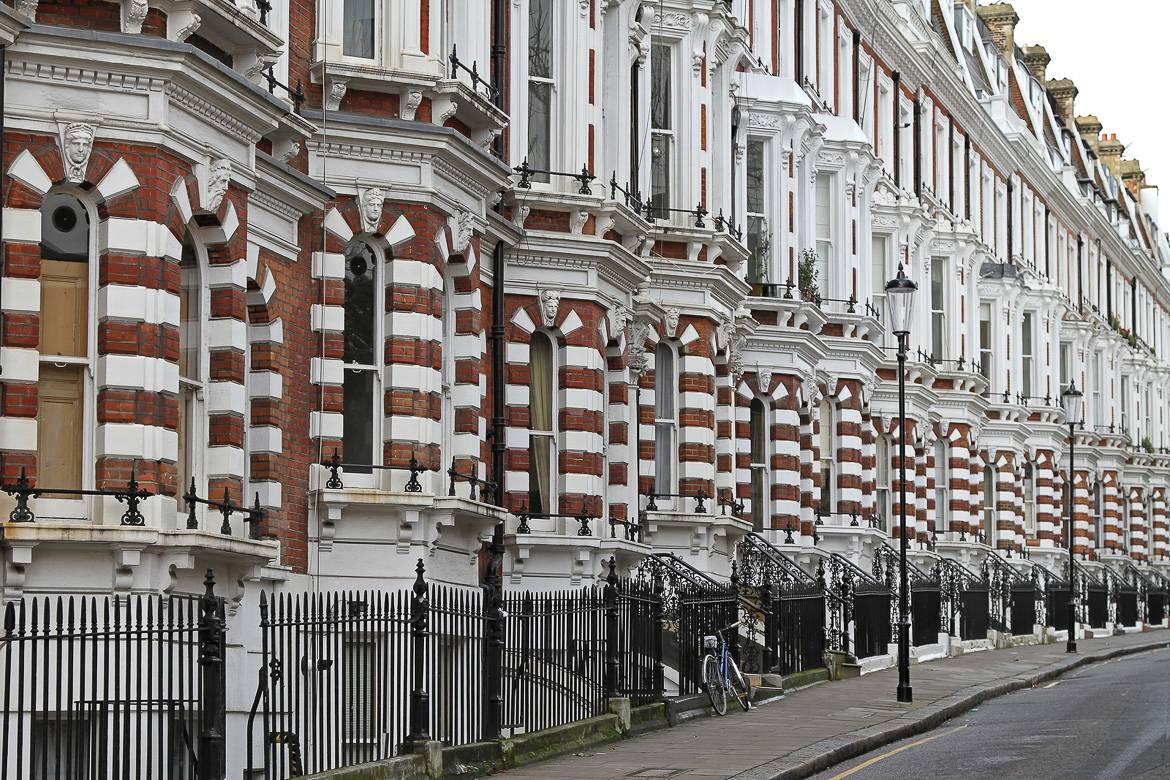 Brick row houses make South Kensington a picturesque neighborhood
Chic, educational, vibrant: these are just some of the ways you might describe London's South Kensington district. The neighborhood – part of the Royal Borough of Kensington and Chelsea – has long been associated with culture and luxury, spurned by the extensive building of museums and real estate following the Great Exhibition of 1851. You'd be hard pressed to find another enclave of the city with such a dense cluster of cultural and academic institutions, from world-class galleries to prestigious universities. It's also an elegant residential area, attracting the attentions of visitors and residents alike.
Welcome to South Kensington
Map of the points of interest and our selection of discounted Vacation Rentals in the neighborhood of South Kensington, London.
South Kensington is bordered by equally stylish neighborhoods; it lies north of Chelsea, south of Hyde Park, west of Knightsbridge, and east of Earls Court. Its positioning in London places it in a prime location and near the center of all the action! An abundance of shops, museums, parks, restaurants, and the theatre arts give the area its dynamic character – and make it one of the most popular visitor spots and real estate markets in London. Here abound upscale boutiques, art galleries, antique dealers, and designer furnishing retailers. Any Francophiles in your party? They'll love South Kensington for its influence française. As well as the many French expats living here, you'll find the Lycée Français Charles de Gaulle secondary school, the French Institute, and the Consulate General of France in London. Needing a visual to picture the scenery? Our video guide of Kensington covers the region, as well as the bordering neighborhood of Chelsea. Read the entire story here…»