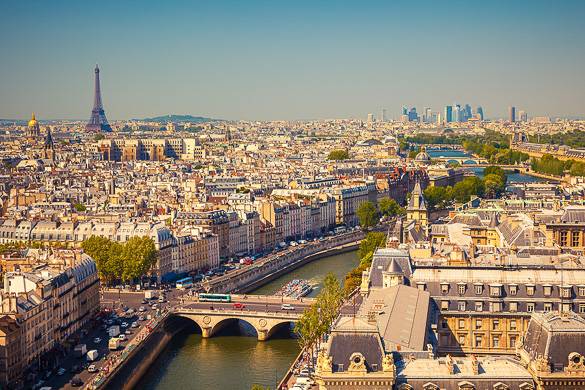 View of the Eiffel Tower and 7th Arrondissement of Paris
It's a sight that will stick with you for the rest of your life: the first time you lay eyes on the magnificent Eiffel Tower rising above the rooftops of Paris. First-time visitors to the City of Lights often head to the 7th arrondissement as soon as they arrive, as this is where the Champ de Mars and the Tour Eiffel can be found. It's a shame that some of these visitors don't take the time to also explore the neighborhood itself, as it is one of the most beautiful areas in Paris! The 7th arrondissement is an ancient and affluent neighborhood that boasts some of the best museums in town, as well as architecture that will absolutely take your breath away.
In this article, we'll explore the 7th arrondissement in Paris and show you what it's like to live here as a local!
The 7th arondissement is famous for its tourist attractions, such as the Eiffel Tower and Hôtel des Invalides, as well as for its many amazing museums, such as the Musée d'Orsay and Musée Rodin. However, it's also a very popular residential neighborhood in Paris. Not only because many of the apartments in the 7th Arrondissement provide splendid views of the Eiffel Tower, like this beautiful 1-bedroom rental in Invalides, but also because the area is simply one of the best residential neighborhoods in Paris. Still associated with the French nobility and upper class, this central Paris neighborhood is fittingly shaped like a diamond. It's bordered in the north by the Seine River, to the southwest by the Avenue de Suffren, and to the southeast by the Rue de Sèvres. It's very well connected to the other arrondissements of Paris by the Metro lines 6, 8, 10, 12 and 13, and by the RER C. This means it both provides a fantastic base to explore the city during a holiday and an ideally located home for a longer stay in Paris. Welcome to the 7th arondissement! Read the entire story here…»