Villa Cézanne welcomes guests with a lit pool, candles, and a warm interior at dusk.
Named for the grandfather of Post-Impressionism, Paul Cézanne, this luxurious four bedroom villa outside Aix en Provence takes its design cues from the modern art that the painter's work inspired. With unique modernist furniture, sleeping space for the whole family and a beautiful poolside terrace outside, this Provençal villa is a dream come true!
The Great Room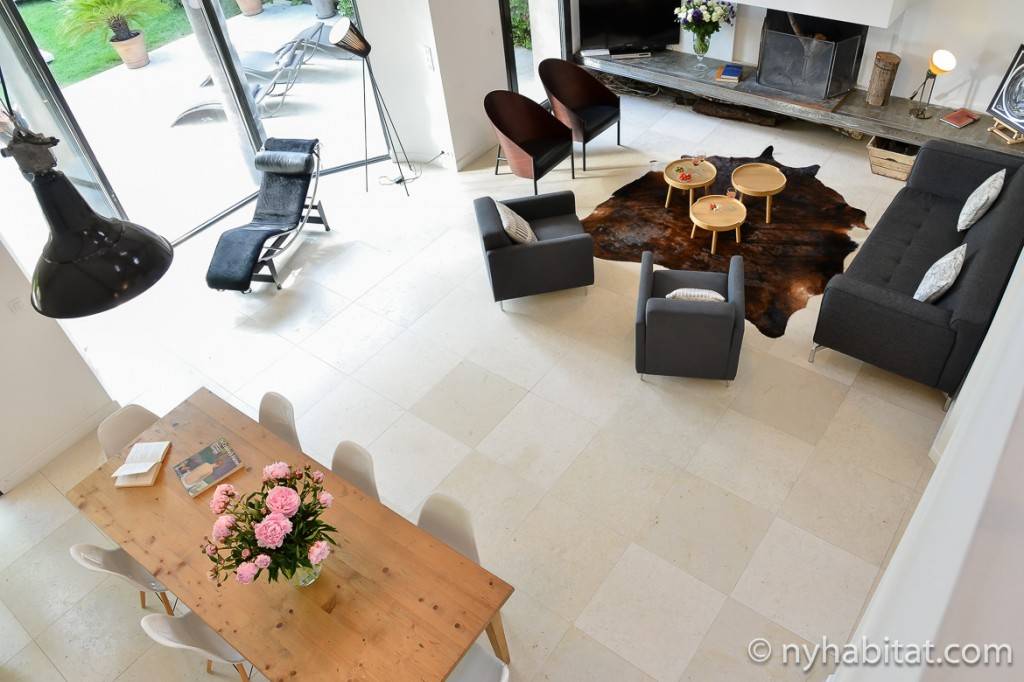 Villa Cézanne's great room offers a fireplace, dining table, sitting room, and more!
The heart of any home is its hearth. Gathered around the sleek fireplace in the living room of this villa, you'll find space for the whole family to come together and relax! Tasteful wooden and black cloth armchairs, a long contemporary-style sofa and a faux fur rug beneath it all create a unique common area at the core of the villa. An enormous flat-screen TV provides entertainment. Read the entire story here…»