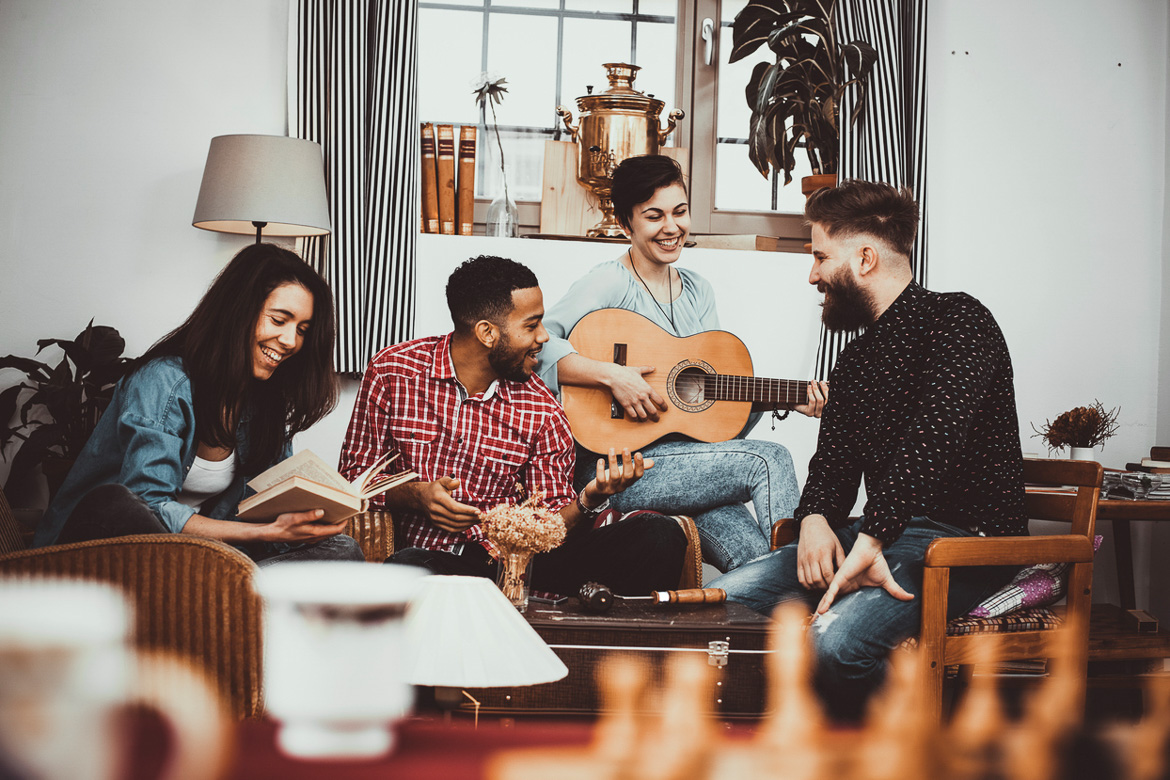 You can make instant friends in a communal apartment!
For many, the prospect of moving to New York is equal parts exciting and daunting. Often, those who choose to take the leap leave behind a hometown that is a lot quieter, smaller, or less densely populated than New York City. They may also leave behind a group of friends, family, or just an established place in their local community. Though a fresh start can be exciting, many newcomers to the city, especially millennials, seek a living situation that will provide them with both emotional and financial security. Enter the latest rental trend that's revolutionizing the apartment industry: communal apartments.
First, the definition: In a communal apartment, an apartment owner rents each individual room with an individual lease for the tenant. A tenant in a communal apartment will have a bedroom to his or herself, and will enjoy access to a shared living area, often including kitchen facilities and a shared bathroom.