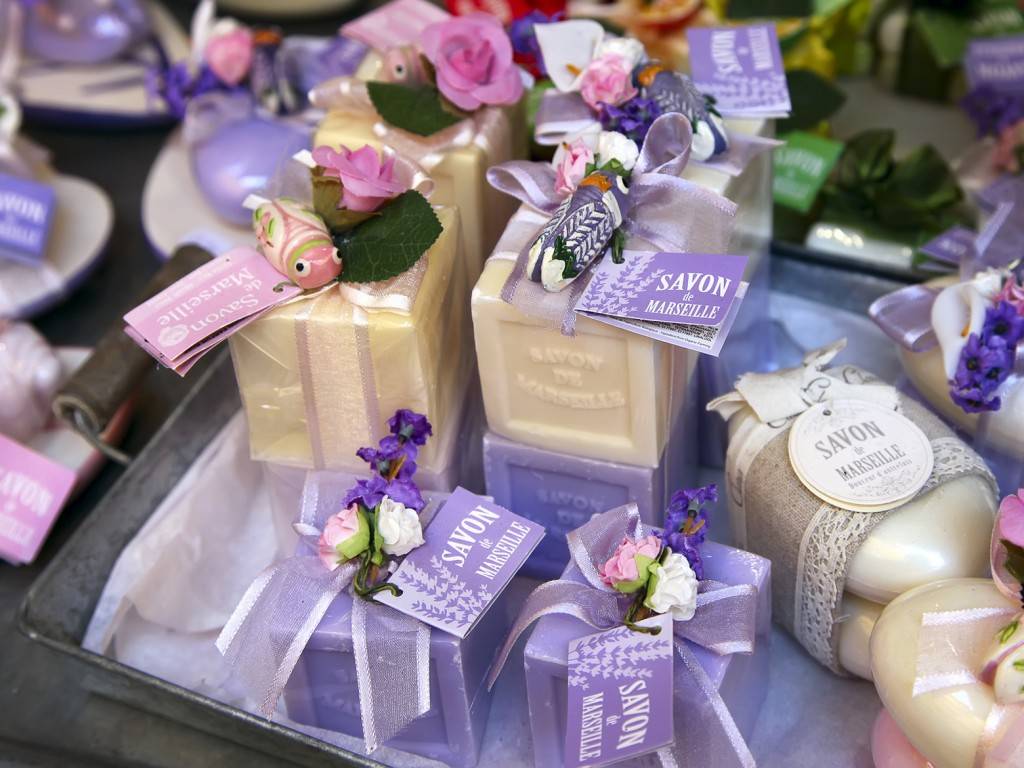 Beautiful handmade perfumes and soaps at a street market in Grasse, France.
While many ancient societies commonly used perfumes, it was the French that made it a luxury item. Known as the perfume capital of the world, the town of Grasse in the South of France has the ideal climate to grow essential flowers, including jasmine and lavender. These ingredients are used to create the absolute best perfumes the modern world has come to know and love. Discover the top five perfumeries in the South of France where you can get a firsthand look at how these marvelous scents are created.
1. Galimard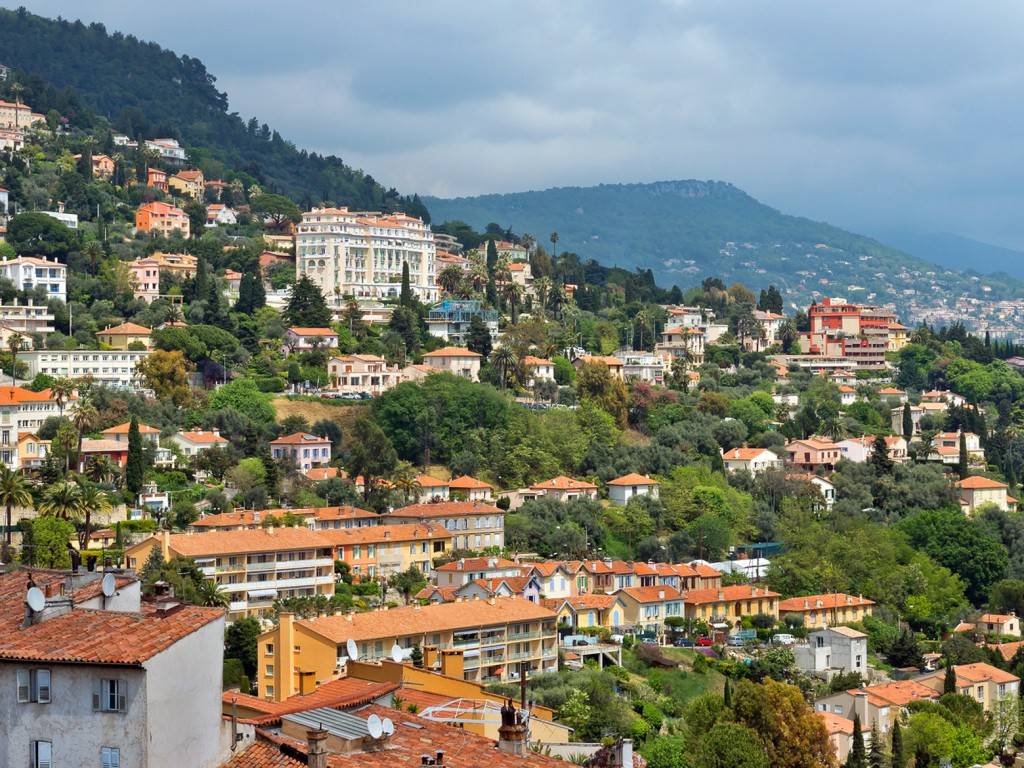 The lush greenery and flora on the hillsides in Grasse are used to make perfumes.
The Galimard Perfumery was originally founded by Jean de Galimard in 1747 and is the third oldest perfumery in the world. Yes, you read that right; this well respected perfumery is 268 years old! Since its founding, Galimard Perfumeries have maintained the original recipes that were used for King Louis XV, who reigned until his death in 1774. Its blend of jasmine, rose, lavender, orange flower and tuberose creates a scent that is loved by all. Did you know that you can take a tour of the factory and museum, which are located in Grasse? Offered 365 days a year, this guided tour will show you the laboratory where the perfumes are created from the extraction of locally grown fresh flowers. You can watch the bottling process and if you're lucky, may even be told some of the company's secrets to these time-honored scents! Stay in one of our vacation rentals in Nice, which have easy access to the town of Grasse and its perfumeries! Explore more about the city of Nice, France.
2. Fragonard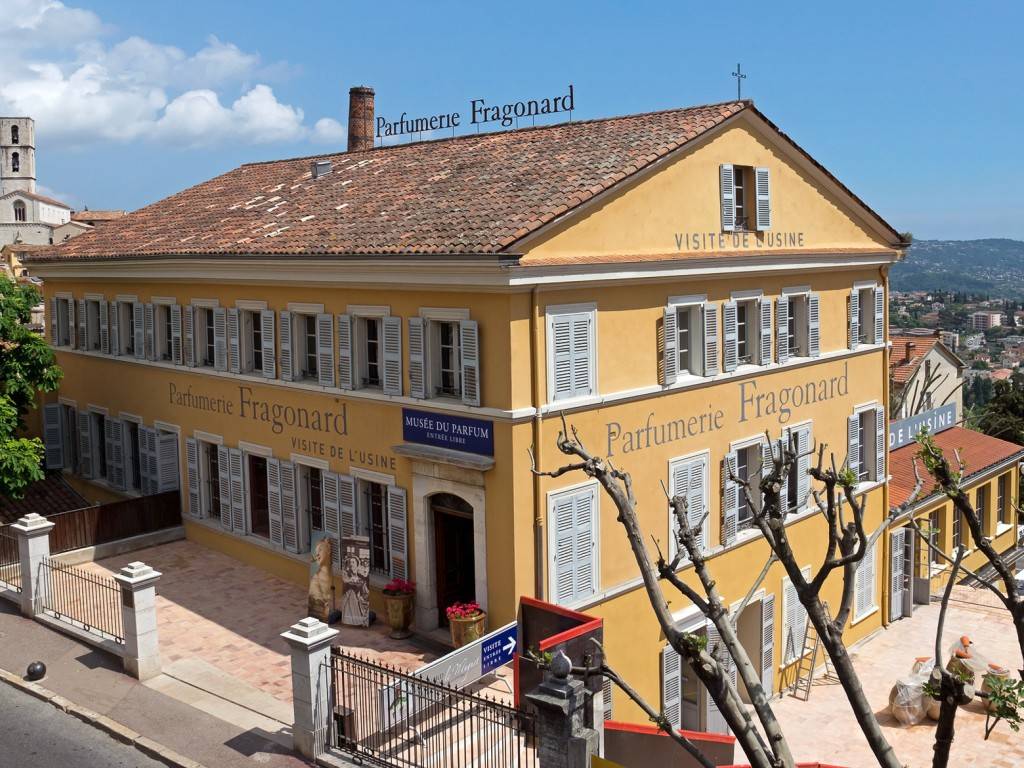 The Fragonard Perfume Factory, located in the Grasse city center.
Also located in Grasse is the Fragonard Perfumery. This historic factory has been around since 1782 and boasts unique scents from locally grown flowers. Some of the fan favorites include Fragonard, a jasmine and amber scent, and Belle Chérie, which features tangerine, vanilla and sandalwood. Take a guided tour of the factory for free to see the daily operations that go into making these treasured aromas. After your tour, browse the museum that features 3000 years of the history of perfume! You can also visit the showroom, where the perfumes are available for purchase at a discounted price. If you are planning to visit Grasse and the surrounding cities in the French Riviera for more than 30 days, check out our furnished apartments in Nice, which is about 30 minutes away from this must-see perfumery. Don't forget to visit some (or all!) of the top 10 villages to visit in Provence.
3. Molinard
Molinard Perfumery has been operating in Grasse since 1849 and has been completely family owned since day one! Since inception, they have been famous for their floral waters and Eaux de Cologne. The British Monarchy even paid a visit to this perfumery in 1891 and Queen Victoria of the United Kingdom purchased some already famous scents. Follow in the steps of the Queen of England and take a tour of this Grasse icon! Unique daily tours, offered as if transported back to the 19th century, give visitors a firsthand look at how its scents are made. After visiting the distillery, guests can view the soap factory, cream room and lastly the sales room. There are also many festivals, including the Lavender Parade, featured in Grasse. Held on August 15th, visitors will hear Provencal music, make crafts, get to enjoy the uniqueness of lavender ice cream and even try their hand at harvesting lavender! While vacationing in the South of France, check out the top yearly events held here! Stay close to the action with our vacation rentals in Cannes, a popular nearby city.
4. Le Domaine de Manon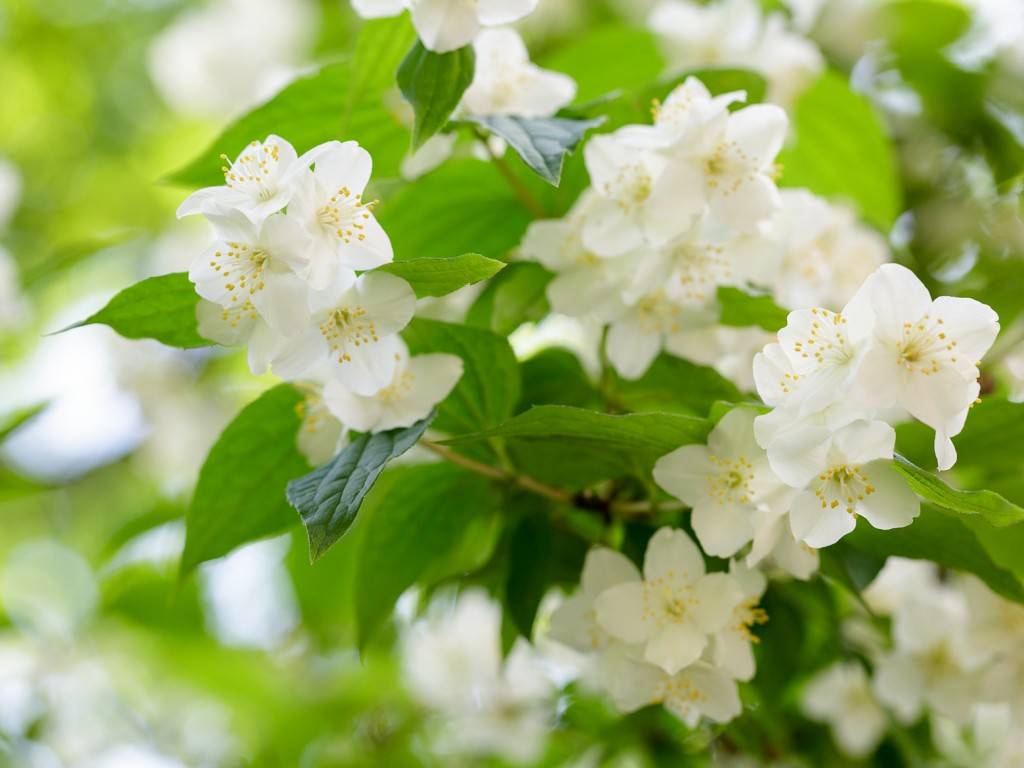 The delicate jasmine flower is an essential ingredient in many popular aromas.
Le Domaine de Manon, is a family owned and operated Grasse perfumery that grows flowers itself! It grows the Centifolia Rose and the Jasmine Grandiflora, two popular flowers used in perfumes. These flowers are picked during the height of the bloom and are sent to be used in Dior fragrances, one of the most popular global fragrance companies. Don't miss your chance to see the harvesting of these beautiful flowers on your French Riviera trip! The roses bloom from early May to early June and the jasmines are in bloom from August to mid-October. Tours are only available on Tuesday mornings during the bloom of the flowers. While in Grasse, don't miss the Jasmine Festival, being held from July 31 through August 2 of this year. A parade will be held in which thousands of these beautiful flowers will be thrown to onlookers and there will be an abundance of music and food for all. Discover the best 5 markets to visit while exploring the South of France. Consider staying in the area during the full harvest season in our furnished apartments in Cannes, South of France.
5. L'Occitane en Provence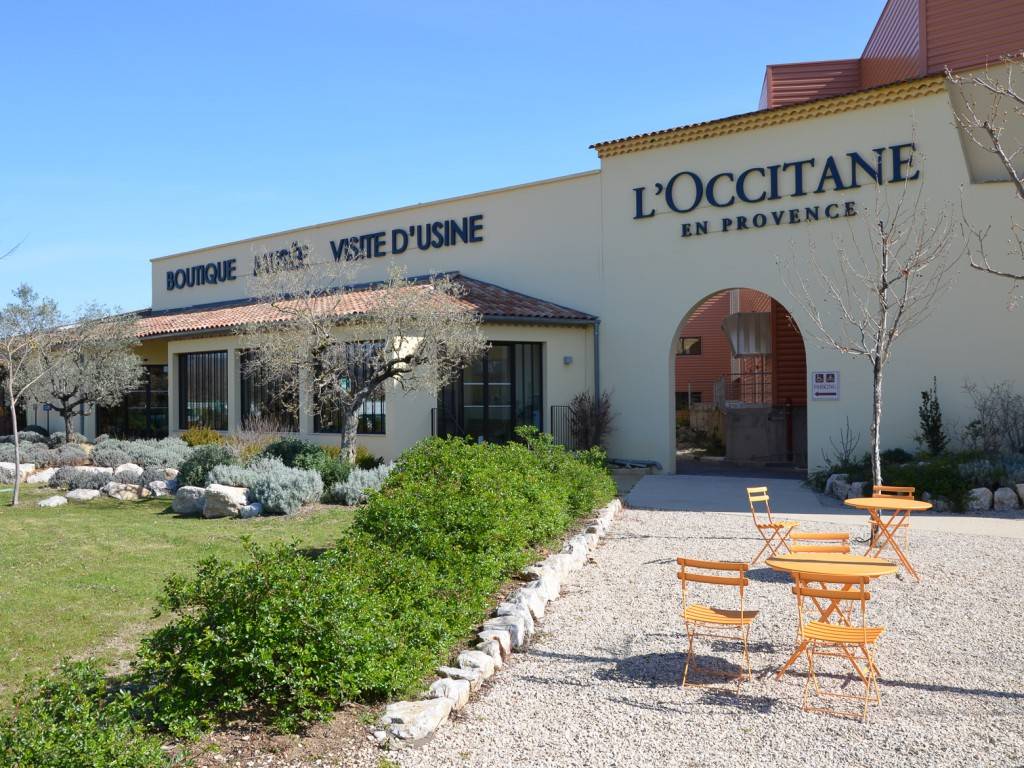 You will find many L'Occitane en Provence store fronts across the globe.
Located in Manosque, France is the L'Occitane en Provence factory. This world renowned perfumery has been making natural fragrances and oils since 1976. Some of its best-selling fragrances include Citrus Verbena Summer and Verbena Eau de Toilette. The factory offers free one-hour tours, which reveal the inner workings of their operations, including the integrity of their pure ingredients. Even though it has stores worldwide, you can't pass up this once in a lifetime opportunity to view how the stunning aromas are created. Stay in this exciting area with one of our vacation rentals in the French Alps.
Have you tried any of these famous French perfumes, or visited their perfumeries?
Related apartment rental posts from New York Habitat: