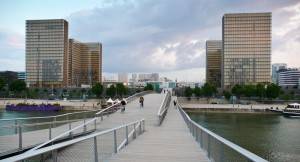 Much like the city of Paris itself, children's books inspire the imagination in all of us. For generations, children's literature has sparked young minds through clever twists of prose and illustration. The French are no strangers to artistic expression and have had quite the influence on popular children's literature, from the stories of Babar to the pages of the Petit Prince. Bibliophiles young and old will have the opportunity to relive the stories of their youth or discover something fresh at the French national library's Babar, Harry Potter and Company exhibition, running until April 11. As usual, New York Habitat has plenty of Paris apartments (some with home libraries!) available before, during and after the exhibition takes place.
Books from our childhood are much more than just books, they open to the door to wonderment, and are the first fruitful steps in the path towards literacy. Most of us have fond memories of our favorite children's book or have enjoyed the whimsy of books like Harry Potter in our adulthood. Anchoring Paris' thriving Bercy district, the François Mitterrand French National Library is holding an exhibit celebrating fairy tales, picture books, adventure stories and young novels from around the world. The exhibit seamlessly follows the different periods of childhood and the literature that influences reader development, from the very first words read by a loving parent to the teenage years of self discovery. The exhibit will feature artifacts from generations past as well as avant-garde contemporary works. Other pieces presented include manuscripts and original drawings, promotional posters and mixed-media presentations.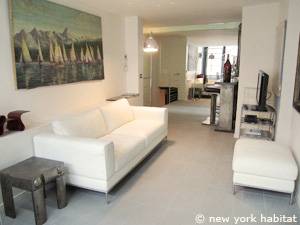 Paris Accommodation 3 Bedroom Rental in Porte De Versailles, (PA-4175)
Families with a taste for the written word would be foolish to miss this exhibit although they might find it difficult to pull themselves away from a good book while relaxing in their nearby 12th arrondissement rental apartment. Below are a few apartments available that might tickle a bookworm's fancy:
-This 1-bedroom apartment rental in Gambetta-Pere Lachaise-Nation (PA-2147) is bathed in direct sunlight, with floor-to-ceiling windows gazing out over the rooftops of Paris.
-Large families visiting Paris should look no further than this modern triplex home for a place to stay: 3-bedroom rental accommodation in Porte de Versailles (PA-4175).