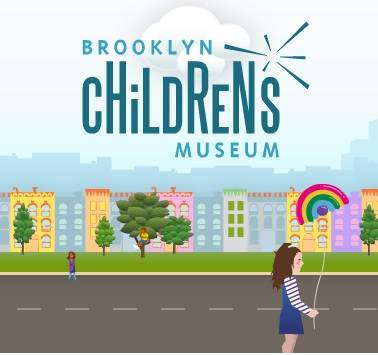 It seems as if children's museums have become a prerequisite for any city that considers itself cultured. The trend toward creating a space for kids to explore history and the arts is very real, and it all started over a century ago in Brooklyn at the Brooklyn Children's Museum. The innovative museum that inspired its popular neighbors across the East river, the Children's Museum of Manhattan and the Children's Museum of the Arts, has just be reopened after an extensive renovation. New York Habitat apartments are not just confined to the borough of Manhattan, as many of our best and brightest accommodations are located in Brooklyn neighborhoods.
Founded in 1899, the Brooklyn Children's Museum is the first museum created expressly for the education of children. Far from being a relic of the past, the museum's recent expansion solidifies its place as one of the finest children's museums in the world. Brooklyn's renaissance has been well documented, and many visitors to New York now bypass the more glitzy Manhattan for an authentic slice of modern Brooklyn. Still a pioneer in museum education, the Brooklyn Children's Museum's permanent exhibition offering includes an interactive community garden complete with saltwater beach and live animals. The museum's World Brooklyn exhibit is a microcosm of the borough it calls home, featuring a Mexican bakery, Chinese stationary store, West African import store, Italian restaurant and an international supermarket.
While the Brooklyn Children's Museum offers a realistic representation of the borough, New York Habitat offers a taste of the real thing. Below are a few Bedford Stuyvesant and Crown Heights apartments located near the museum and available this spring:
-This 3-bedroom accommodation in Crown Heights, Brooklyn (NY-12841) is just around the corner from the world's oldest children's museum. The stately townhouse will have families wanting to move in permanently.
Check out some of the other best sites for kids including:
Let us know what you think of The Brooklyn Children's Museum below.