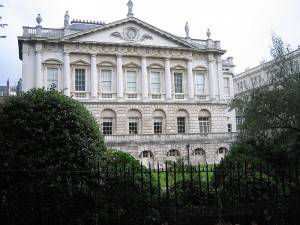 Photo of the Spencer House in London
Spencer House is the only intact surviving palace of the 18th century in London today. The house was completed in 1766 for John, first Earl Spencer who is an ancestor of Diana, Princess of Wales. Spencer house is located in Mayfair close to Buckingham Palace as well as many other well-known attractions making it a great place to see when touring the palaces of London.
To fully enjoy this architecture marvel, consider staying in a Mayfair apartment rental.
Related apartment rental posts from New York Habitat: