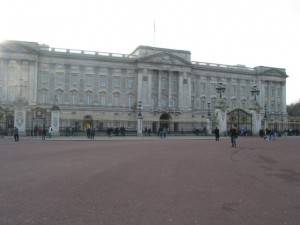 Photo of Buckingham Palace

Buckingham Palace is home to the British monarch. Located in the borough of Westminster in central London, it became the British monarch's official residence in 1837 but remains under the ownership of the British state. Visitors can explore the Queen's Gallery which hosts different exhibits throughout the year and can view the state rooms in August and September.
If your trip to London includes a visit to Buckingham Palace, then New York Habitat has great vacation rental options for you in Westminster. Here's an example. It is a 2 bedroom apartment in Westminster (LN-75) located near many attractions including Buckingham Palace, The Houses of Parliament and St. James' Park.