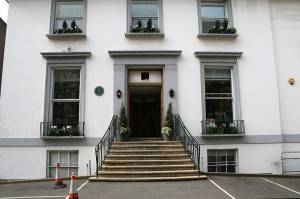 Photo of Abbey Road Studios

Abbey Road Studios in London is the world- famous studio, that the Beatles recorded all of their music in between 1962 and 1970. The British government has deemed Abbey Studios a Historic site in London. Located in St John's Wood, this is a great place to visit for any music lover while traveling in London.
We have plenty of flats available in St John's Wood for you. For instance, if you still need a place to stay during your trip to London, this 2 bedroom vacation rental in St. John's Wood, Westminster (LN-423) is located on Abbey Road.