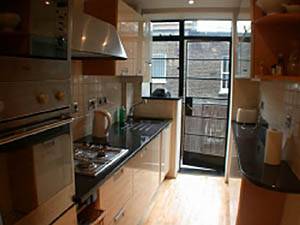 London Accommodation: 2-bedroom apartment in South Kensington (LN-527)
On a previous article, New York Habitat began its profile of
London's Museum Mile off Cromwell Road
, highlighting many of the attractions of the
Kensington
neighborhood and some of our topnotch rental apartments in the area. This week, we're moving on from the excellent Natural History Museum to the equally enthralling
Science Museum
, less than a five-minute walk away. Located more precisely in
South Kensington
, the
Science Museum is a day-long destination in itself—half a day, if you want enough time to soak up some local atmosphere…and some sun in neighboring Hyde Park.
London's Science Museum is a labyrinthine building with each wing dedicated to technologies that have transformed the world. The space center boasts the actual Apollo 10 command module, which—nerd or not—you really should see. A hall chronicles the history of modern inventions, including a prototype of Mr. Crapper's contribution located near the public loos; an entire exhibit is dedicated to innovations in sailing, which is a good stop for any fan of Umberto Eco's The Island of the Day Before or anyone planning the worthwhile trip to Greenwich on the Docklands Light Railway; and there is a whole host of hands-on, interactive (and, dare we say, educational) displays for adults and kids alike. Parents, be sure you're packing the Purell!
From now until November, the Science Museum is featuring an environmentally-themed exhibit aimed at children entitled The Science of Survival. The attached IMAX Theater always has eye-popping fare, such as underwater, interplanetary or prehistoric exploration, and the museum gift shop is crammed with enough sci-lite gadgets to satisfy your inner geek.
Should the noise level in the Science Museum reach new heights due to the squeals of delight from young visitors, you may want to pop back into your London accommodation booked with New York Habitat, which you thoughtfully stocked up with provisions from the local supermarkets. Hummus from Waitrose and shandies from Sainsbury's are perfect for a picnic in Hyde Park, one of the most sprawling areas of greenery in all of London and just a few blocks from Cromwell Road. Once there, check out Kensington Palace and Gardens, the airy Orangery for afternoon tea, the bordering, distinct building that is Royal Albert Hall, and the Serpentine Gallery in the center of the park, which houses ever-changing contemporary art displays and hosts summer structures designed by some of the world's preeminent architects and artists.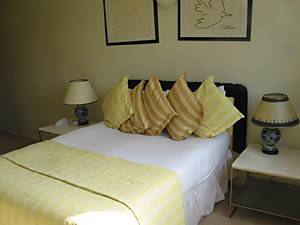 London Accommodation 2-bedroom Vacation Rental South Kensington (LN-346)

For adult evening entertainment in your neighborhood, stop by the Mint Casino on Cromwell Road or the Grosvenor Casino outside the nearby Gloucester Road station. Keep in mind that this is London, not Las Vegas. The casinos are rather small and usually kind of quiet, but they are professionally staffed, low-pressure places for trying your luck on a few spins of roulette or feeling like James Bond at the blackjack table (sorry, no Baccarat). These are members-only casinos, which is a mere formality meaning you'll need to show an ID or passport to get a free membership card, which often comes with some dinner or drinks perks.
Take your winnings and head to any one of the inexpensive cafés or world cuisine restaurants that surround your vacation accommodation—from French fusion on Brompton, homemade Polish next to South Kensington station, or authentic Chinese on Cromwell to what is reputedly London's best fish and chips storefront, located on Gloucester (look for customers eating out of rolled-up newspapers—the proper way, of course).
Then, finish off your night at one of the many fine local pubs, such as Kavanagh's Irish Bar or The Drayton Arms, with its plentiful hanging flowerpots and limited outdoor picnic bench-style seating.
Since this is such a special neighborhood in which to stay, we suggest one of these fitting accommodations in South Kensington:
Soon, New York Habitat will conclude our series on Cromwell Road and London's Museum Mile. Be sure to leave us a comment below if you are a fan of the fascinating Science Museum.