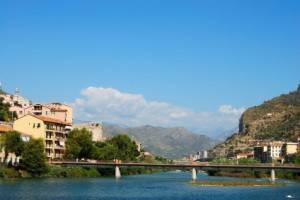 Menton, France
In an ideal location on the French Riviera, the city of Menton has obviously been blessed by too many assets to count, but the "Pearl of France" also knows how to cultivate and flaunt its stunning natural beauty without looking the least bit ostentatious. Now that spring has arrived, the month of June kicks off with the 9th anniversary of "Rendez-vous aux Jardins" (Rendezvous in Gardens), a national event organized by the Ministry of Culture and Communication and the Park & Gardens Association, and which this year will revolve around the theme "Le jardin nourricier" (The Nurturing Garden).
Menton has in fact decided to go one step further and turn the whole month of June into Gardens' Month. This means that all the green spaces in Menton will look even more magnificent than usual and will be all the more appreciated thanks to numerous events such as guided tours, exclusive performances, insightful exhibits and special activities for kids.
The main public gardens include Serre de la Madone Garden, Fontana Rosa Garden, Maria Serena Garden, Palais Canolès Garden and Val Rahmeh Garden. Enter any of those and you will find yourself in an extraordinary haven of lush plants, exotic rarities, bright colors, occasional fountains or statues, all harmoniously arranged to inevitably dazzle die-hard nature lovers and inquiring visitors alike.
You can also book tours in various private gardens such as "Les Colombières" and "Le Clos du Peyronnet" or just enjoy leisurely walks among the many luxuriant trees and pretty flower-beds throughout the attractive city. Between historic buildings, note-worthy museums and the lovely beach, you will never experience a dull moment and, by the same token, will be able to see first-hand why the city has received so many prestigious flowering-related prizes.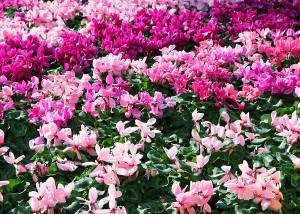 Spring Flowers in Menton
Being (almost) one of the locals is definitely the best way to get to know a place, and NY Habitat has some  furnished French Riviera accommodations ready for you in nearby Roquebrune Cap Martin. The popular town on the Mediterranean is even walking distance from Menton and at close proximity to Monaco.
For a small party, our cute fully furnished 1-bedroom apartment – Roquebrune, French Riviera – PR 699, complete with everything you need and more (Piano, anyone?), is conveniently located right by the sea.
Need a bigger space? Our luxurious fully furnished 2-bedroom vacation rental in Roquebrune, French Riviera – PR 1015 can accommodate up to six people and plenty of sunshine. All amenities are around the corner and the beach lies close by.
Have you been there and would like to share your impressions in the Comments section below?