Earlier we talked about The Thanksgiving Parade being part of the New York in Song Series.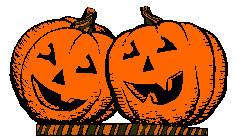 New York in Song
"The Ultimate Monster Mash"
The zombies were having fun, the party had just begun.
The guests included Wolfman, Dracula and his son.
They did the mash…they did the monster mash
"The Monster Mash" was a hit in 1962 for the novelty act The Cryptkickers, and it has remained an enduring camp classic ever since.  Of course, the ultimate Monster Mash takes place every October 31st right here in New York City: The Annual Greenwich Village Halloween Parade!
Not unlike Mardi Gras in New Orleans, the Halloween Parade is one of the biggest parties thrown anywhere in the world.  This year's will mark the 33rd annual event, and it promises to be the best yet!  There are more than 53 bands that will be playing all kinds of music, plus performances by dancers, artists and acrobats.  And then there are the huge, incredibly made puppets; they're like Thanksgiving Day balloons with a sinister side!
But the best part of the parade is you!  Anyone in a costume can march, and this parade is famous for some of the craziest and most creative costumes you could imagine.  So don't get left behind!  Actually, the whole week leading up to the parade is always fun, with lots of local bars and clubs throwing costume parties and hosting Halloween theme nights.  One place that's always fun is Jekyll & Hyde, a monster-theme restaurant with interactive performers right in the village on Seventh Avenue South.  Every day is Halloween at that place!
There's still time to book your trip to New York for this year's festivities.  Check out some Manhattan vacation rentals and bed and breakfast accommodations that are still available before and during this year's parade. And for the ultimate experience, consider staying in an apartment in Greenwich Village or West Village.
What: The 33rd Annual Greenwich Village Halloween Parade
When: Tuesday October 31, 2006 from 7:00 – 10:00 p.m.
Where: 6th Avenue from Spring Street through West 21st Street
Now we will read about  Read More About  Another New York in Song  Series which features the Empire State Building.