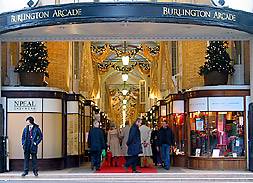 Christmas is coming… wrap yourself in a scarf and hat and join the crowd of merry shoppers or passers by to enjoy London sparkling lights and Carol singers, for London certainly is the best place in the world to discover (or rediscover) the spirit of Christmas. Dickens said so and who would disagree… for even Scrooge did it!
The city lights will start glowing towards late November, just before Advent. That's also when carol singers start filling the chilly air with their voices.  Music is everywhere, enlightened by the twinkling colors of the festive season.
Travelers who will choose to take their Christmas break in London will not fail to go and marvel at the giant Christmas tree in Trafalgar Square – given every year by the city of Oslo to the people of London – and at the most dazzling lights of Regent Street. As a reminder, Trafalgar Square is located between West End, Soho and Westminster.
And if you made the smart choice to stay at a London apartment, why not try your culinary talent and prepare a traditional Christmas dinner, with roast turkey and stuffing, roast potatoes and vegetables, bread sauce, cranberry sauce and gravy, followed by Christmas pudding, with brandy butter, please!  If you do so, do not forget to place a Christmas cracker next to each plate on the dinner table.
And of course, join in caroling your own holiday song and thus take part in one of the oldest customs in Great Britain!