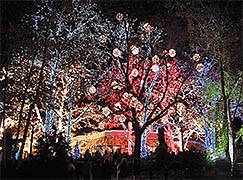 With summer just ending last weekend and winter fast approaching, it is time to finalize your plans for the 2007 winter holiday travel season.
Whether visiting family in the South of France, traveling to Paris for the first time, touring London or enjoying New York again, the period from mid-December through the first week of January is one of the busiest for vacation apartment rentals.
New York Habitat offers a variety of apartments throughout the year, but the selection for the Christmas and New Year's holidays is rapidly changing as apartments are booked as quickly as they become available.
To help you in your search for the perfect apartment, New York Habitat has created some tools to assist you even when the options may seem limited:
New York Habitat recommends you start searching for accommodations for the Christmas and New Year's holiday period as soon as possible. We see requests for holiday apartments as early as February of the year before. If by chance you are stuck with nothing just a few weeks before your trip, New York Habitat has the advantage that our inventory is continually changing because of the flexible schedules of our owners. There are almost always some last-minute apartment availabilities, but this can be a risky strategy because offerings are limited.
Here are some accommodations that are available as of today for the 2007 holidays:
New York Apartments:
Paris Accommodations:
London Apartment Rentals:
French Riviera Accommodations: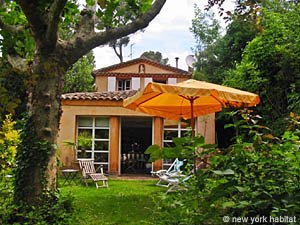 3-bedroom villa Aix en Provence
Provence Apartments and Villas
:
So, remember to book your holiday accommodations early. There are still great apartments available in London, Paris, New York and the South of France, but the best choices will soon be gone.
Central Park Photograph provided by francois-roux-photography.com