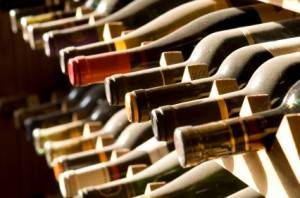 Earlier we learned about Le Musée Gallieria being a Hidden Gem Museum.
Everyone knows that Paris is an art lover's paradise.  The Mona Lisa at the Louvre, the Impressionists in the Musée D'Orsay and twentieth century masters from Matisse to Warhol at the Centre Pompidou; people from all over the world flock to these museums to see these masterpieces in person.  And while everyone should see some art during their time in Paris, there are some other museums that are worthy of your time and exploration.  Here at New York Habitat we aim to introduce to some of these hidden gems to add a bit of flair to your next trip to Paris.
No trip to Paris is complete without a few good bottles of wine.  At Le Musée du Vin (The Wine Museum), in the 16th arrondissement, not far from the Seine or the Eiffel Tower, you can see the history of wine come alive, while sampling some at the same time. Located in the cellars of 15th century abbey, this museum was first refurbished to serve as the wine cellars for the Jules Verne, the restaurant in the Eiffel Tower but was made into a museum in the 1980's.  There is also a restaurant on the premises that serves lunch when the museum is open or you can take a wine-tasting class, though classes in English are less common so you may to do some research beforehand. Entry to the museum includes one free wine tasting, though you can purchase more if you'd like to sample them all!
New York Habitat has many great vacation apartments available to rent in the 16th arrondissement, some quite close to Le Musée du Vin. In fact, this studio in Passy, Auteuil – Tour Eiffel apartment (PA-3461) is right across the street from the museum!  Though it may be small, this studio is roomy enough for a small office area, large living room/bedroom and eating area adjacent to the galley kitchen.  Perfect for two people, this apartment will be your cozy getaway after a full day of sight-seeing and wine-tasting.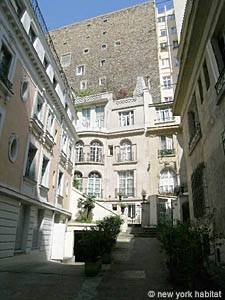 Paris France Accommodation
If you'd like a bit more space, look at this 1 bedroom rental in Passy, Auteuil – Tour Eiffel (PA-3767) located near Le Musée du Vin.  This classically decorated apartment features a large living room and a bedroom which both lead to a balcony that looks out onto the street.  The large, modern and well-equipped kitchen and bath would rival any five-star hotel.
On your next trip to Paris, leave the masterpieces to the first-timers and explore the hidden gem museums, like Le Musée du Vin.  These museums are sure to be less-crowded but also less serious! It's okay to have fun in a museum and in your New York Habitat vacation apartment rental!
What's your favorite museum in Paris?  Which museums do you think will make our list?  Please share your thoughts in our comments section.