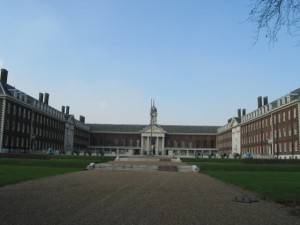 Photo of The Chelsea Royal Hospital
The Chelsea Royal Hospital is a nursing and retirement home for British soldiers who can no longer serve on active duty due to old age or injury in London. Currently, there are over 300 soldiers living at the Chelsea Royal Hospital. The Hospital also houses the Royal Hospital Chelsea Museum in the great hall.
-If  you fall in love with the neighborhood, we have plenty of accommodations in Chelsea. For example, this three bedroom vacation rental in North Kensington (LN-1023) has a private gorgeous backyard garden!