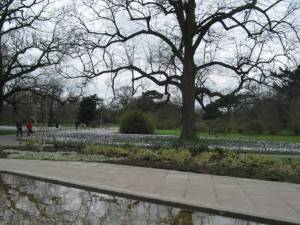 Photo The Royal Botanical Gardens, Kew
If you want to experience the true beauty that
London
has to offer, visit Kew Gardens.
The Royal Botanic Gardens, Kew
, more commonly known as Kew Gardens are filled with glasshouses, flowers, trees and other plants. The Gardens celebrated their 250th anniversary last year and are a spectacular place to visit on your next trip to London.
-If you are searching for a London flat then look at this 2 bedroom vacation rental in Richmond (LN-1138) located steps away from the Royal Botanic Gardens. Its contemporary decor and warm atmosphere will make you feel tight at home.