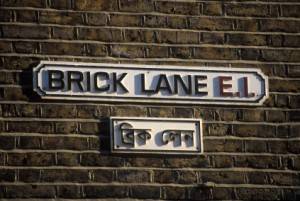 Photo of Brick Lane Street Sign in London

Brick Lane is a road in London that was regenerated in the 20th century to become one of London's trendiest places.
Students and artists alike, line the streets to take part in an art or fashion class or to experience the abundance of artwork on display. Located in the neighborhood of Hackney, Brick Lane is home to some of the top nightclubs and restaurants in London and is a great place to go to experience London nightlife. Brick lane is also known for its cultural diversity which has changed over time due to waves of immigration since the 15th century.
-Brick Lane, Hackney, offers plenty of lovely vacation rentals for your next stay in the city. For instance, this one bedroom vacation rental in Shoreditch, Hackney (LN-824) is decorated with vintage furniture and has plenty of natural light.