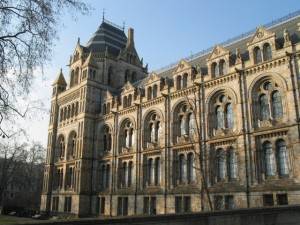 Photo of the Natural History Museum

The Natural History Museum is located on Exhibition Road near both the Science Museum and the Victoria and Albert Museum, in the borough of South Kensington. The Museum holds 70 million items, split into five main collections. These collections are botany, entomology, mineralogy, paleontology and zoology. The museum also houses many special exhibits that are available to view for a small cost. Entry to the permanent collection is free, so make sure to take the whole family.
Consider renting a flat in South Kensington to fully enjoy the museum and everything the neighborhood has to offer. Here's a choice to get you started in your search:
This 3 bedroom vacation rental in Kensington-Chelsea (LN-192) is fully furnished and is within walking distance of many museums, restaurants and shops.