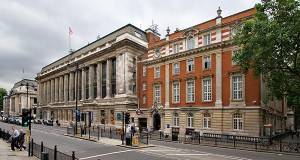 Photo of the Science Museum in London
Located in
South Kensington
,
London
,
The Science Museum
founded in 1857 is a major tourist attraction. With its collection of over 300,000 items, you will need plenty of time to experience all the Science Museum has to offer. If you want to spend the day in a great museum then look no further, admission to the Science Museum is free and for a small cost you can view an Imax movie or a special exhibit.
Why not stay in a South Kensington accommodation to fully enjoy the museum and the neighborhood? Here's a good choice to get you started in your search:
-This one bedroom vacation rental in South Kensington, Kensington-Chelsea (LN-62) is near several museums including the Science Museum.