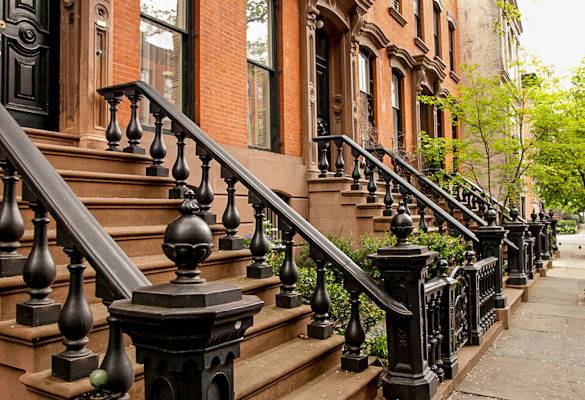 Typical Brownstones in Manhattan, New York City. These are very popular type of vacation rentals amongst international travelers
May 1st 2012. Exactly one year ago a state law took effect in New York City and changed the face of the vacation rental market. Commonly referred to as "the short-term rental ban", this law prohibits owners from renting out most apartments for less than 30 days. As a result, at New York Habitat we have had to redesign our entire business model, to ensure all vacation rentals we list on our website are compliant with the state law.
Trying to regulate short-term rentals is not a new phenomenon. It has become an international matter as different cities around the world try to maintain a balance between on the one side a rise in tourism coupled with demands for finding alternative types of lodging (to get to live like a local), and on the other side concerned inhabitants who want to maintain residential neighborhoods. Government agencies worldwide have come up with various solutions to this issue. Here in the Empire State, the State of New York introduced the vacation rental ban which aimed at dealing with this matter. A year later, it is time to look at the impact the law has had so far in New York City.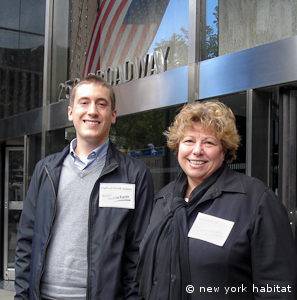 New York Habitat is getting ready for the Public Hearing in front of 250 Broadway, New York
On Friday April 27, a public hearing was held by the Committee on Housing regarding the implementation of the short-term rental ban in New York City. At this hearing, the people of New York were given the opportunity to provide testimony. Because this law has had such an effect on our business, for the first time in the history of the company we decided to make our voices heard. In front of the New York Assembly Committee on Housing, our CEO, Marie-Reine Jézéquel, provided testimony. Four hours and numerous diverse testimonies later, the hearing ended with Chairman Vito Lopez stating he wants to continue conversation with different groups.
Along with other actors in the vacation rental industry, at New York Habitat we are very much in favor of keeping the dialogue open. We would also love to work together with the New York Committee on Housing to try and come up with a regulatory model for vacation rentals that will be fair to residents, New York homeowners and visitors to the city alike.
To find out more about the short-term rental ban in New York City, take a look at the Protect Vacation Rentals website, where you will find regular updates and helpful insights on any new developments. Of course we will also keep you posted on major news concerning this topic. If you have any comments or questions we will be happy to answer them below.
Related apartment rental posts from New York Habitat: