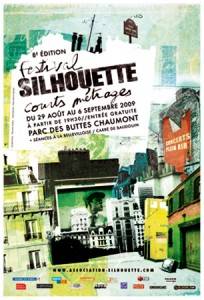 The French love film. They obsess over Jean-Luc Goddard and follow Woody Allen more closely than his own country men. Finding that little theater in Paris and watching an independent European film is simply an experience one can't enjoy stateside. Long after Cannes film festival and the Paris Film Festival are over, Paris embraces yet another form of film with the Silhouette Festival, an ode to the short film. New York Habitat has accommodations in every corner of Paris, many within steps of wonderful old movie houses.
Since its first edition in 2002, this summer event has been staging free evening showings of short films on a large screen, in the bucolic setting of the Parc des Buttes Chaumont, one of the city's most magnificent manicured spaces, located in the 19th arrondissement. For this year's edition, the festival is focusing on eastern European countries and will feature documentaries, fictional works and activities of all kinds. The film showings will be preceded by jazz, rock, and pop concerts. The Festival Silhouette will also take place indoors (admission fee) at the Bellevilloise and in the 19th arrondissement town hall.
Those in town for the Short Film Festival will find that New York Habitat is long on Paris accommodations. Here are a few nice apartments available in the 19th arrondissement during the Parisian festival:
-The vacationing family will fall in love with this kid friendly 2-bedroom apartment rental in St Michel-St Germain-Notre Dame(PA-3850).
-This 1-bedroom rental accommodation in Montmartre-Sacre Coeur (PA-3387) has more than a bohemian and artistic touch, thanks in part to the faux bearskin rug.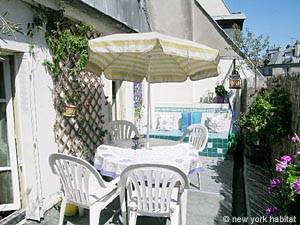 Paris accommodation: 1-bedroom rental (PA-1489)
-This 1-bedroom apartment rental in Marais-Les Halles (PA-1489) has a South-of-France feel due to the open, summery feel.
Films that aren't in French will have French subtitles. Still, those with even the smallest French vocabularies shouldn't labor too much with translation, after all, most films are over in less than 30 minutes!
Are you a film buff? What do you think is France's greatest contribution to World Cinema? What is your favorite French film? Comment Below.