In the first part of this Bastille Day blog series, we highlighted le quatorze Juillet festivities in Paris and Nice, where the 14th of July is one of the biggest holidays of the year. In other countries, the holiday may not be as big an event as it is in France, but there are still many festivities held in cities all over the world! In this second part of the series, we'll take you across the English Channel to London and then across the Atlantic to end with Bastille Day in New York City. Whether you are an expat who misses the French culture, a true Francophile, or simply someone who enjoys baguettes, crêpes and macarons, Bastille Day 2012 in New York City and London will bring France right to you!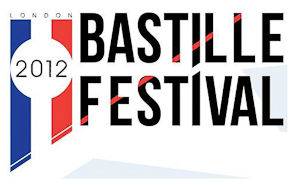 Bastille Day Festival in London
Bastille Festival in London
London is only 2 hours away from Paris by train, so it comes as no surprise that the capital city of the United Kingdom celebrates Bastille Day extensively!
For example, starting July 8th, the Lion & Unicorn Theatre and the Echange Theatre Company in London will even celebrate with an entire Bastille Week! Meanwhile, on the day itself there will be a Bastille Day Celebration at Canada Square Park in Canary Wharf.
The largest free event in London on July 14th 2012, however, will be the Bastille Festival. This festival has been celebrated at Bankside for five consecutive years now. The festival will take place on the southern bank of the Thames River roughly between Southwark Bridge and London Bridge. The free festival's main locations are the Borough Market between Stoney Street and Bedale Street, and Park Street which will house the French Street Market.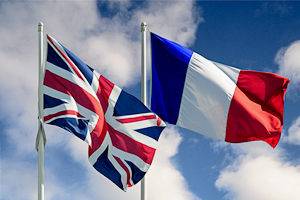 A Bastille Day image of the flags of France and the UK
The fun begins at 11:00am with the traditional Waiters' Race, where you can see waiters balancing trays to make it across the finish line first! At the fair, you also can browse through food and artisan craft stalls, and partake in typical French games such as pétanque or foosball.
The event at the Borough Market starts as early as 8 am, and French culinary demonstrations are held all day long until 5 pm. In the evening, there will be a spectacular party at the Borough Market with live music, theatrical performances and dazzling costumes. For more information about the festival and how to get there, see Bastille Festival.
If you're still looking for accommodation in London come Bastille Day, see our London vacation rentals.
Bastille Day on 60th Street in New York City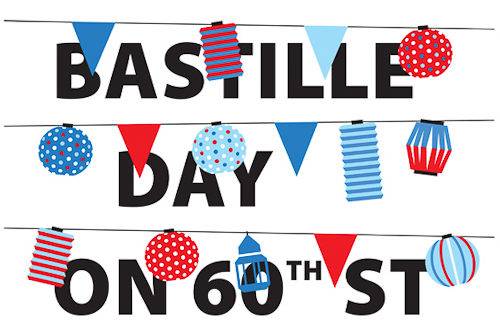 The New York City's French Institute's Bastille Day party
New York City has had close ties with France for centuries. The Statue of Liberty, one of the city's most famous landmarks, was a gift to the United States by the people of France. Thus, Bastille Day doesn't go by unnoticed in the city. And if you're in New York City close to Bastille Day this year, you're in for a treat! From July 8th to July 15th, French restaurants in New York will be put in the spotlight for
Bastille Week
. Foodies can go all out with the plethora of French cuisine that's offered throughout the week.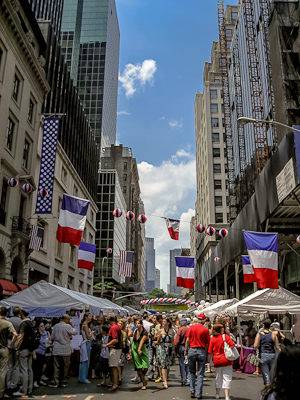 The 3-block Bastille Day party at 60th Street in New York City
Furthermore, every year New York City's French Institute, or Alliance Française, holds a free 3-block party to celebrate Bastille Day and the friendship between France and the US! To see pictures and learn more about previous years, check out this post about the
2007 Bastille Day in New York City
.
This year, the block party will be held on Sunday, July 15th. It will start at 12 pm at 60th Street between Fifth Avenue & Lexington Avenue and end at 5 pm. There will be many French-themed activities for the whole family, such as games of pétanque, French cuisine tastings and a Kids Corner. The event will also hold a lottery where you can win a trip to Paris!
Throughout the day, you'll be entertained with street performances, live music and much more! Check out the whole program at Bastille Day New York City. The block party is easily accessible by taking the subway (4, 5 & 6 trains) to 59th Street & Lexington Avenue. Still looking for Bastille Day accommodation in New York City? See our New York City vacation rentals.
We hope you've enjoyed this quick overview of the global Bastille Day celebrations. Whether you end up in Paris, Nice, London, New York, or even an entirely different city, have an amazing Bastille Day!
Where did you celebrate Bastille Day in previous years?