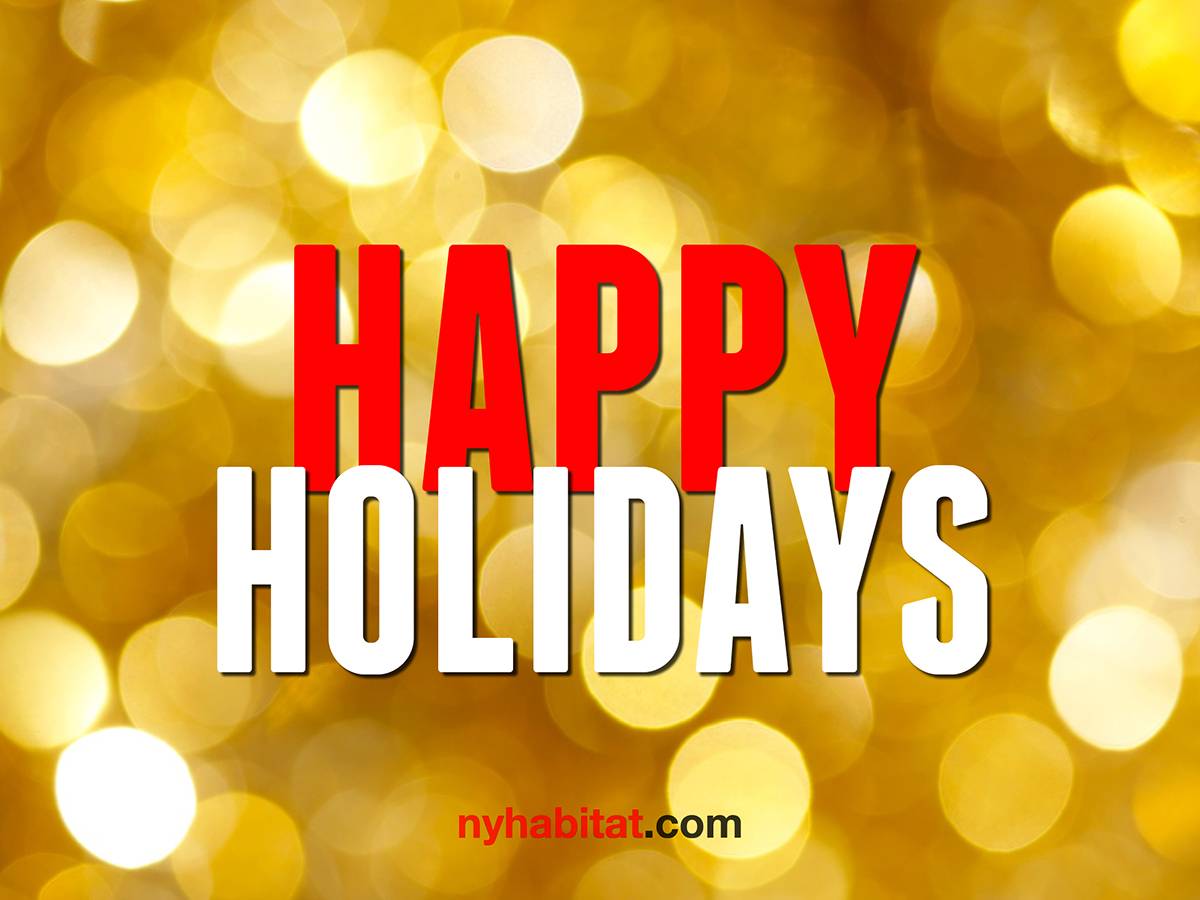 Happy Holidays and Happy New Year from New York Habitat!
It's that time of year again! The streets of New York are filled with shoppers who are looking for the perfect Christmas gift, Paris's Champs-Élysées looks better than ever with its holiday lights, ice-skating rinks are appearing all around London, and villages in southern France are filled with traditional holiday markets.
Our entire team wishes you all a happy holiday! May your new year be successful, prosperous, and healthy.