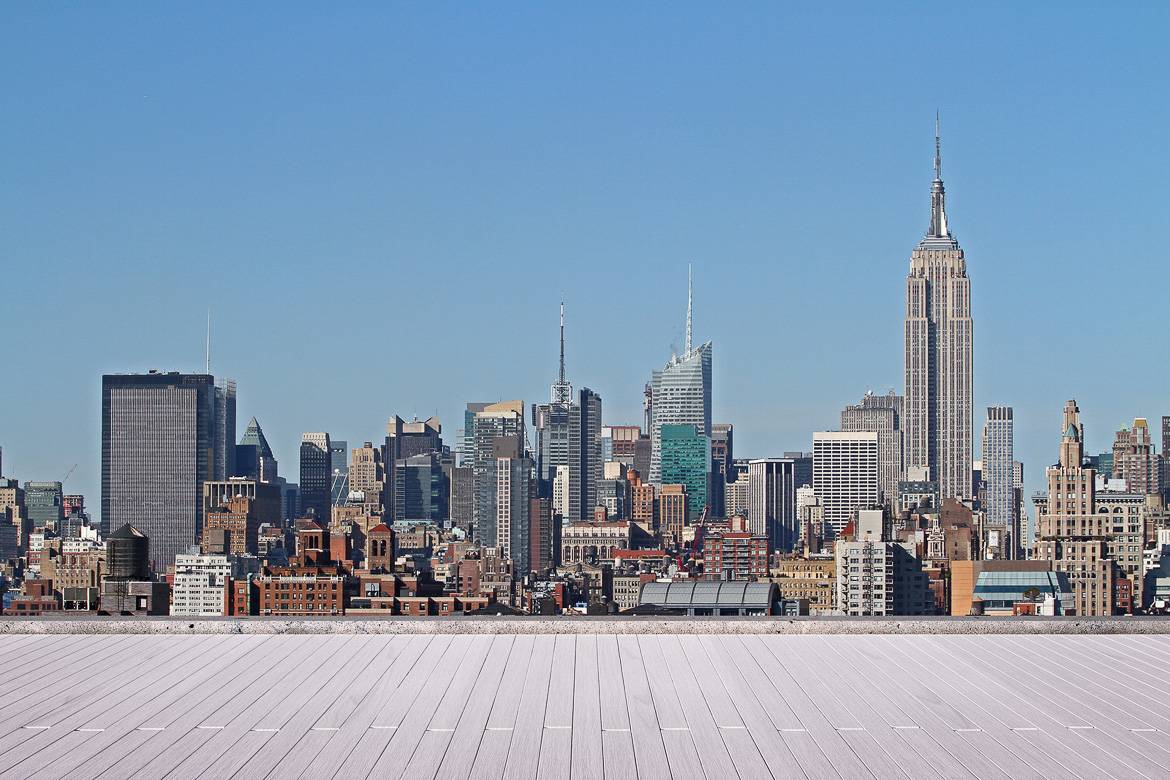 New York City Skyline
Close your eyes and imagine you are waking up from a long, restful sleep in New York City. Not just in any borough, but in a central neighborhood of Manhattan itself. You rub your eyes and stand up, stretching to prepare for another exciting adventure in the Big Apple. When you look through your window, you see an amazing scene in front of you: perhaps it is of the famous towering skyscrapers of Midtown, the iconic Statue of Liberty and the glistening harbor surrounding it or even the Empire State Building! Open your eyes. This is a dream that can come true! There are all types of apartment options available in NYC that offer inspiring views of the city. This assures you the best experience possible – and the best photo ops!
We'd love to help you find the perfect accommodation with our long list of New York City apartments. Take a short break from the stress of daily life with our short-term vacation rentals, or get the full taste of the Big Apple by renting a furnished apartment! With a destination as exciting as Manhattan it's important to ensure comfort and happiness by choosing the right home. What is more "right" than waking up to a bird's eye view of famous high-rises, rivers and parks?
Studio Vacation Rental in Midtown West, Manhattan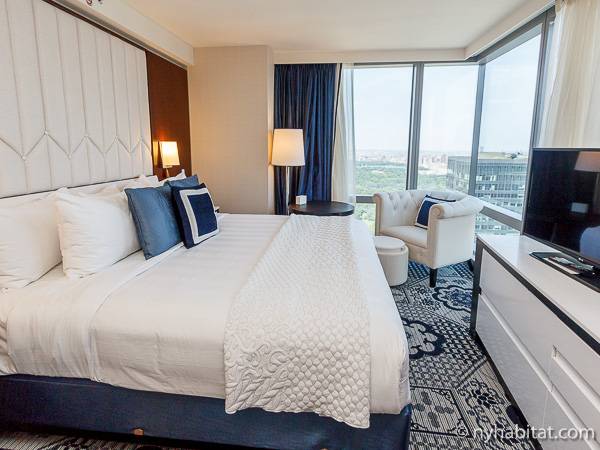 Studio apartment in Midtown West, Manhattan
Live in the center of the city with this studio vacation rental in Midtown West, Manhattan! Located on broadway, a busy street filled with shops, restaurants and theaters, this charming home boasts floor-to-ceiling, wall-to-wall windows. From the spacious king-sized bed, tenants will awake to the picturesque view of Central Park and towering midtown buildings. Don't worry about too much sunshine. The midday sun is sure to illuminate the apartment, while long blue curtains offer coverage and privacy for when you want a more restful atmosphere. The apartment sits in a luxury elevator building with 24-hour doorman, allowing tenants more perks than the usual traveler. A shared laundry facility, fitness center, bar with outdoor terrace and a café bistro are provided in the same building for your convenience. Personal amenities in the studio include a flat-screen cable television, desk with chair and a fully-equipped open kitchen featuring black tiled floors, cabinetry and a dishwasher. There are a wealth of must-see attractions within walking distance, including Rockefeller Center, the Museum of Modern Art and the always-bustling streets of Times Square. Don't get overwhelmed by the high energy of Times Square. Instead, read our tips on how to make the most of your time at the Crossroads of the World! Read the entire story here…»