The City That Never Sleeps is a rather apt moniker for New York, given its constant activity. It's also the perfect locale to observe the changing of the seasons in all their glory. Here's a list of our favorite yearly events in New York – must-see items whether you're here in the spirited spring, bright summer, golden-hued autumn or sparkling winter.
Chinese New Year (a.k.a. Spring Festival)
There's no better way to celebrate the beginning of the Chinese calendar than in New York, home to the largest population of Chinese-Americans in the United States (sneak a peek at our guide to Chinatown here) Traditionally the merriment was established around the lunisolar Chinese calendar; with the adoption of the Gregorian calendar in China, the Lunar New Year fell into late January or early February, changing annually. Initially a feast to honor customary Chinese values (ancestors, deities, duty to family) and prepare for the coming year, it now is a time to commemorate Chinese culture.
In New York, the free Chinatown Lunar New Year Parade and Festival (along main thoroughfares in Chinatown, from Mott Street to Forsyth Street) and the New Year Firecracker Ceremony and Cultural Festival (in Sara Roosevelt Park) are the biggest celebrations. The former mesmerizes parade-watchers with colorful floats, acrobatics, and larger-than-life dragon dances, while the latter sends firework displays into the sky. Don't forget to wear red – the color symbolizes joy and good fortune in Chinese culture.
Saint Patrick's Day Parade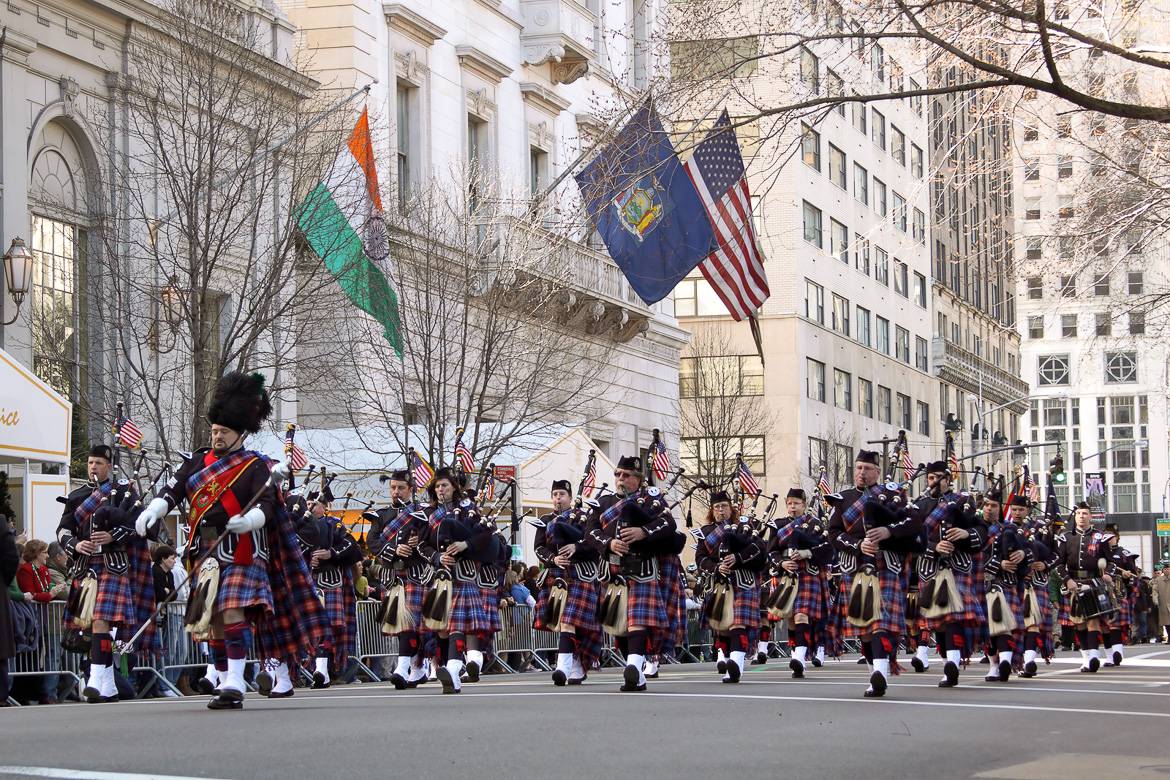 Celtic pride abounds at the Saint Patrick's Day Parade in March
New York truly is a city of immigrants, and this is never more apparent than at the massive turnout for the Saint Patrick's Day Parade, often cited as the largest in the Big Apple. Every year on March 17th (in the case of a Sunday, the event is moved to Saturday the 16th) thousands of spectators descend upon Fifth Avenue (from 44th Street to 79th Street) to enjoy the procession, which includes thousands of bagpipers, marching bands and dancers, often dressed in traditional Celtic garb. Read the entire story here…»