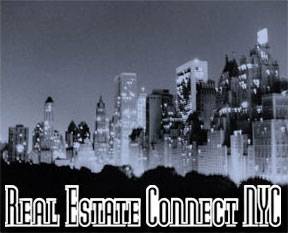 Inman Real Estate Connect NYC: Working with other brokers a key to success
This week New York Habitat visited the Inman Real Estate Connect NYC conference to learn about trends in the Real Estate industry and to meet other Real Estate Professionals.
One important topic, which was discussed at Inman Real Estate Connect NYC, was the importance of working with other brokers and other Real Estate Professionals. New York Habitat understands the importance of working together in the New York dynamic market because you never know who will have the right apartment for a specific client or who might have the right client for your apartment. We pride ourselves on providing the best possible service to our clients; therefore utilizing every possible method of reaching this goal is of importance to us.
New York Habitat is eager to work with other agents and brokers on connections that are mutually beneficial. As leaders in real estate technology, we have developed several tools, which can be useful for finding clients and apartments in New York to meet the needs of other agencies.
During our 18 years of experience we have found that working with other agencies is not only beneficial for the other agencies, but also for our owners and our clients.
We are happy to share these tools with brokers, salespeople and other real estate professionals. If you would like to become a partner in The New York Habitat Real Estate Professionals network please contact us at (212) 255-8018 or partner@nyhabitat.com for more details.
As usual this conference was insightful into market trends and gave us a prospective on the actions in the broader market. We look forward to attending the Inman Connect Conference in 2008.