After years of experience in the New York furnished apartment rental market, New York Habitat has decided to broaden our scope to meet the needs of longer term clients who are looking for unfurnished apartment rentals. To make this new service a success, we have carefully selected a team of real estate agents who have experience in both furnished and unfurnished apartment rentals.
Much preparation has gone into creating this department, including creation of a new section of the New York Habitat website, analysis of clients and recruitment of owners. We will share a bit of the process in the blog today as well as direct you to the newly created sections of our website.
Apartment Rental Customers:
For the unfurnished apartment rental service, New York Habitat has decided to continue to build on its core competencies while expanding to this new type of rental. The core competencies that the company has built itself on include:
Personal service by a dedicated team of agents
Multi-lingual agents able to help clients from around the world
Fully inspected listings
Up-to-date technology
Extensive local market knowledge
By building on these competencies, we believe that we will be able to expand our client base to include repeat clients and new clients that learn about New York Habitat via word of mouth and extensive marketing of this new service.
Apartment Owners:
With over 12,000 apartments listed in New York from 1989 to today, we have a large base of owners to work with. Several of our owners have been pleased to learn that we are now offering unfurnished apartment rentals and have added their unfurnished offerings to our roster. Furthermore, the team has canvassed extensively to find new opportunities to offer in New York City.
New York Habitat Website:
To aid in finding the perfect unfurnished apartment rental we have created several sections on our website including: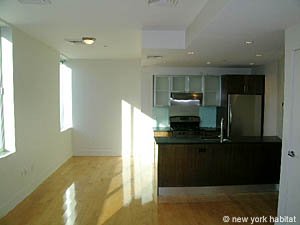 The New York Apartment Rentals Page
The New York Accommodations Price Range Table
The New York Apartment Services Page
If you are interested in listing your apartment or if you are looking to rent an unfurnished apartment, feel free to contact our team at (212) 255-8018 or rent@nyhabitat.com.