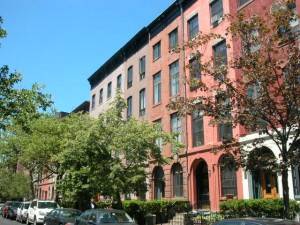 The neighborhood of Chelsea has long been famed for its hip atmosphere and eclectic scene. Located just to the west of Midtown, Chelsea is centered between Hell's Kitchen, the Garment District, Greenwich Village and the Meatpacking District. While Chelsea is primarily a residential neighborhood, making it perfect for vacation accommodations, some of the most popular restaurants, delis, shopping boutiques and nightclubs are found within the area.
About Chelsea:
Named for Sir Thomas More's family manor of the same name, Chelsea is well known for its diversity. The neighborhood, which spans from 15th to 34th Streets (Midtown West beginning) and between the Hudson River and Sixth Avenue, is where some of the most distinctive and unique cultures and lifestyles intersect. With so many influences in one place, the area has plenty to do and see.
Chelsea Piers is one of Chelsea's and New York's most famed landmarks as it serves as a complex for various entertainment and sports arenas. The Piers offer an activity for everyone with a golf course, a bowling alley, a skating rink, batting cages and a rock climbing wall. Located between 17th and 23rd Streets along the Hudson River, the Hudson River Greenway is a walking and biking path stretching in front of the Piers and is perfect for enjoying picturesque river views.
Chelsea also stands as the location of New York City's cutting edge and exciting art scene. There are over 200 art galleries , predominantly found from 16th to 27th Streets between Tenth and Eleventh Avenues. The neighborhood has also become another prime area for quality, high-end clothing with numerous boutiques in western Chelsea from world-famous designers. In addition, the area is home to New York City's most famous nightclubs, which are found on "Club Row" on 27th Street. Marquee and Bungalow 8 are known for their famous, celebrity patrons most nights of the week.
Accommodations in Chelsea: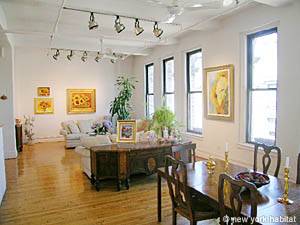 Depending on the length of stay, New York Habitat has plenty of options for comfortable and affordable accommodations in Chelsea. Whether looking for a short-term rental or a fully-furnished apartment for a longer stay, there is something to please everyone:
Chelsea, New York Vaction Rentals:
Chelsea, New York: Furnished Rentals:
Have recommendations for the best restaurants and clubs in Chelsea? Know of spectacular galleries or shops? Share the best hangouts and hotspots in Chelsea in the comments section below!